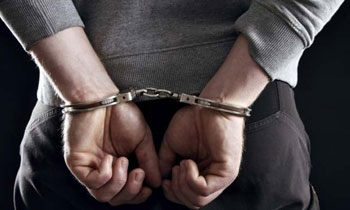 A total of 500 individuals including 61 candidates had been arrested in connection with election law violations and complaints since December 09, 2017, Police Spokesman Ruwan Gunasekara said today.
According to the Police Headquarters statistics, at least 183 cases related to election law violations and 610 cases related to election complaints had been reported since December 09, 2017.
"Most number of individuals was arrested in connection with possession and pasting of election posters while most number of election complaints has been lodged in relation to threatening and assaults," it stated.
Meanwhile, Campaign for Free and Fair Elections (CaFFE) Executive Director Keerthi Tennakoon told the Daily Mirror that a total of 321 cases related to election law violation had been reported to the CaFFE since the election propaganda commenced on January 2018.
He said 243 cases in connection to elections law violations and 78 cases related to violent activities were reported.
"A total of 145 cases were reported following illegal canvassing. Besides, 52 cases have been reported in relation to assaults and threatening while 24 cases have been reported with regard to vandalizing public properties," Tennakoon said. (Sheain Fernandopulle)
Video by Sanjeewa