---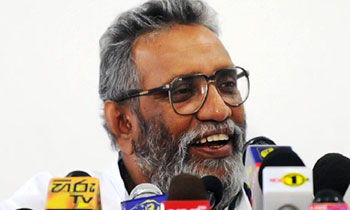 Elections Commission Chairman Mahinda Deshapriya said on Thursday he could do nothing about unseating a field officers or any other candidate if he had been found to have illegally contested the Local Government election and was elected.
Mr. Deshapriya said unseating of an elected candidate could only be done through a court procedure and added that elections commissions had no provision to do so.
He said there were no legal barriers for field officers to contest the election if he had resigned from the post as he was no longer a government servant.
"However, officers attached to the Local Government bodies cannot do so even after they resign. We will not hesitate to take action against such officers," he said.
Mr. Deshapriya said they had no powers to cancel the nomination of candidates who had allegations against them even though some people wanted them to do so. (Ajith Siriwardana)