---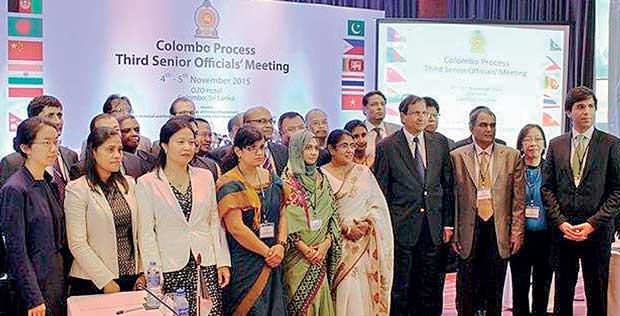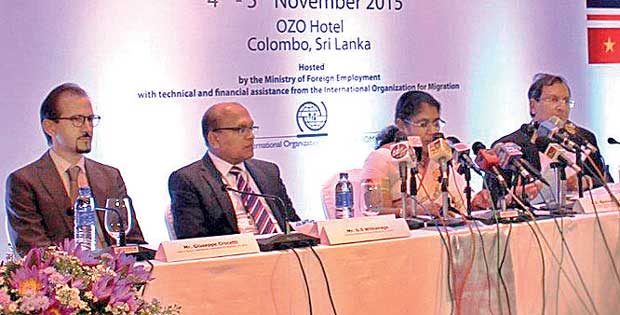 Sri Lanka renewed its commitment last week in working towards the well-being of all migrant workers in Asia by leveraging the support of other Regional Migration Processes along with groups of nations and civil societies.

In a bid to push this endeavour, a Colombo Process Technical Support Unit (CP TSU) was established at the two-day Senior Officials' Meeting of the Colombo Process (CP), which was held recently.

The unit was established with the objective of extending support to all the CP countries in pursuing the goals and actions set in the current thematic priorities.
Sri Lanka, being the CP Chair over the past two years, has focused on five thematic areas which are: qualification and skills recognition processes, fostering ethical recruitment, effective pre-departure orientation and empowerment, reducing the costs of remittance transfer and enhancing capacities of the Colombo Process Member States to track labour market trends.

As the Sri Lankan Chairmanship of the CP functions under the theme 'International Labour Migration for Prosperity', it was highlighted the island nation has been successful in strengthening its operational modalities, while working towards self-funding and enhanced cooperation with other groups.

"CP countries have shown that being competitors for the same markets and competing national interests have not stood in the way of collective action, and that contrary to the conventional wisdom, cooperation in the field of migration must not necessarily be a 'zero-sum-game'," said Permanent Representative of Sri Lanka to the UN in Geneva Aryasinha during the sessions.

During the discussions hosted by the Foreign Employment Ministry of Sri Lanka with technical and financial assistance from the International Organisation for Migration (IOM), a number of key decisions and recommendations were put forward.

Recognising the benefit of establishing a Thematic Working Group to promote fair and ethical recruitment and to engage the recruitment industry for creating industry-led support for ethical recruitment, it was decided to take into account the specific needs and vulnerabilities of female migrant workers in the design and implementation of labour migration policies.

Furthermore, the importance of engaging in the development of national indicators for the Sustainable Development Goals (SDGs) pertinent to CP objectives was given due emphasis, particularly to the goals relating to decent work and safe migration.

It was also established that a labour market research Operational Guide will be facilitated to help push documentation of labour market trends in destination countries and analyse potential areas of demand.
---
Add comment

Comments will be edited (grammar, spelling and slang) and authorized at the discretion of Daily Mirror online. The website also has the right not to publish selected comments.

---