Key national priorities for Sri Lanka

e have a newly elected government that is entrusted with the responsibility of resolving many long standing and pressing problems in the country. But, not all issues are equally important and some of them are more urgent than the others.
It seems that there are three key challenges that the country has to overcome to ensure long term political stability, social peace and a reasonable quality of life for the vast majority of citizens. The first is the urgent task of revamping the economy of the country to create sustainable livelihoods, reduce increasing economic pressure on lower strata of society and ensure that the country can withstand pressures emanating from external sources. The second challenge is to create an atmosphere in the country that gives confidence to different ethno-religious communities that they all can look forward to a peaceful and harmonious co-existence without going back to the violent past. And, finally, but not less importantly, the challenge of piecing together a comprehensive social safety net that can provide effective social protection to a, whole range of vulnerable groups such as the poor, the unemployed, the disabled, mentally ill, the elderly without social support, families of people serving prison sentences, drug and alcohol abusers, broken families.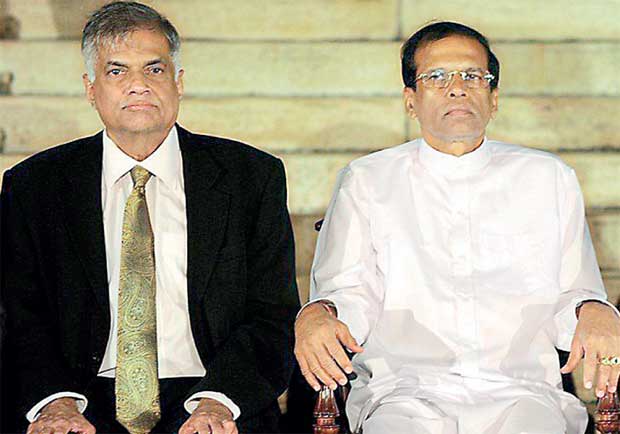 The three challenges mentioned above cannot be easily overcome due to various reasons. But, the future prospects of the country and the well being of people depend on how we face them in the months and years to come. So, we do not have much of a choice here.
What is required is a concerted and coordinated effort on the part of the state to develop sound plans, mobilise private and public resources and set up effective implementation mechanisms to facilitate change in each of the three areas.
What is urgently needed today is national thinking, though, in an increasingly globalising world, we cannot insulate the country from global forces. As regards the economy, we need to do an assessment of the present state of the economy, identify its strengths and weaknesses, and map out a clear strategy to get it out of the present predicament.



Labour, technology, capital and policy are critically important areas to look at from an integrated, interdisciplinary perspective, in order to figure out how best we could work on each of the above components in order to achieve sustainable and inclusive development.
The continuing exodus of labour, both skilled and unskilled, is a major issue that needs careful analysis. It is easy to facilitate the process of labour migration and reap short term benefits but its long term economic and social effects are obviously negative. But, without a labour absorption and reintegration plan, we cannot suddenly halt labour migration. On the other hand, increasing wages and labour shortages have adversely affected all sectors of the economy.
Meanwhile, more and more people leave the country, often disrupting family and community life, exposing many people to vulnerable situations, both here and abroad. The social cost involved is often enormous.



"The first is the urgent task of revamping the economy of the country to create sustainable livelihoods, reduce pressure on lower strata of society ...The second challenge is to create an atmosphere in the country that gives confidence to different ethno-religious communities that they all can look forward to a peaceful and harmonious co-existence.."



The issues involved in the development process are wide ranging, complex and often interdependent. These cannot be dealt with in a piecemeal fashion.
The country urgently needs a national level planning council to deliberate on the issues and make proposals to the government on possible courses of action. As is well known, the economy today is increasingly dominated by the service sector and more and more people are flocking into it with labour, capital, technology, and skills often turning their back to more productive sectors of the economy, such as industry and agriculture.
This naturally leads to a massive distortion of the economy, making it more vulnerable to market pressures.
Today, we have a golden opportunity to forge national unity and leave behind the violence that devastated the country for decades and compelled nearly a million Sri Lankans to flee the country under various guises.
Leaders of political parties representing ethnic and religious minorities have come forward to work with others to take the country forward. Many Sri Lankans living abroad want to come back and contribute to national reconstruction.
But, national reconciliation will not happen automatically. There is a need to develop plans and strategies based on research evidence. National unity and ethno-religious harmony are prerequisites for economic and social development and creating a sense of security in the minds of the ordinary people, who have suffered due to ethnic violence.



And finally, a word about the importance of social welfare.
It was the European welfare States that prevented misery and mayhem in much of the European region in the decades following the war.
Later Capitalism under new-liberal economic dogma, weakened the Welfare States everywhere in more recent years. But where it is still accepted as a framework for ensuring public welfare and empowerment of the vulnerable, citizens continue to enjoy their basic economic, social and political rights.
We have been boasting about a higher level of social development in this country but do not always recognise that this is due to egalitarian Welfare State policies that we pursued in the decades following political independence.
Today, we see many people falling through the cracks of a dehumanising market, exactly because our unenlightened political leaders have treated social welfare as a residual matter for the government. In fact, social welfare needs to be considered as important as development in terms of conceptualization, planning and state intervention.
In conclusion, it is necessary to emphasise that the new government, no matter how unfocused and scattered it appears to be right now, needs to get its act together as quickly as possible and set its priorities right in order to address pressing social, economic and other issues in a systematic fashion.
It is absolutely necessary to concentrate on these priorities right from the very beginning and persuade dozens of Cabinet Ministers to focus attention on the key national goals identified by the government.
---
Add comment

Comments will be edited (grammar, spelling and slang) and authorized at the discretion of Daily Mirror online. The website also has the right not to publish selected comments.

---