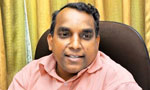 Local election watchdog PAFFREL said today the announcement of the government decision to reduce the gas price and prices of rice at the UNP convention, had violated the election laws and was a threat to the conduct of a free and fair election.
"The decision to reduce the price of essential goods at election time is a good step from the point of view of the public. However, announcing it at the Party Conference held on July 11, was violating the fairness of the election," PAFFREL Executive Director Rohana Hettiarachchi said at a press briefing.
The government had decided to reduce the price of a household gas cylinder by Rs.100 and prices of rice sold in Lak-Sathosa markets.
Mr. Hettiarachchi went on to say that a total of 6,151 contestants had entered the forthcoming election out of which only 1000 candidates were contesting for victory.
The Elections Commissioner needs to introduce some guidelines to increase the bond deposit which would prevent the unnecessary contesting.
He further said the up-coming General Election would go down in history as several special incidents had taken place for the first time in history. "Former President, Mahinda Rajapaksa, was contesting the election representing the UPFA from Kurunegala and this was a special feature of this election.
He said comparing previous elections, the number of Buddhist monks and priests from other religions contesting the election had also increased.
Speaking about monitoring duties at the election, Mr. Hettiacrachchi said they had taken measures to deploy stationary monitors at 12,314 polling stations and to create the atmosphere required for a free and fair election in those polling stations.
He said 12 foreign monitors from Asian countries would join PAFFREL. "These monitors have worked with internationally acclaimed election monitoring organisations such as ANFREL." he said.
He said 25 mobile vehicles and another 335 vehicles, each containing 4 expert monitors, would be employed in all local secretariat divisions on the election date.
(Darshana Sanjeewa)