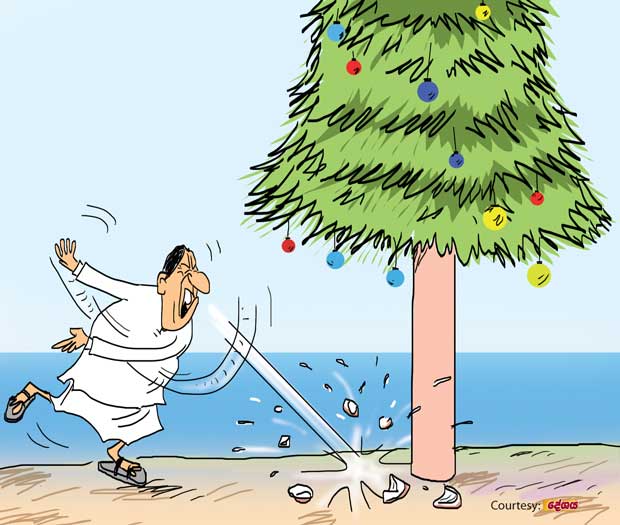 The world's tallest Christmas Tree built on the Galle Face Green came under flak from various quarters from the very outset.

The Church protested first. And it was settled with the intervention of the second in command. The construction work on the Tree was nearing completion when the project came under attack again. The political authority handling Christian affairs was the villain of the piece this time round, they say.
Asked about his alleged involvement in sabotaging the X-mas Tree project, this worthy had maintained that he had had nothing to do with such an attempt. And he had added: "As a matter of fact, I have no liking for this kind of showy things. I believe only in the kind of activity that one may engage in with devotion."

However, the actual reason behind the X-mas Tree concept as well as protests against it is linked to the ongoing cold war over the preference vote in the Gampaha district, informed sources say.
People say that any attempt either to use a religious affair or to create a controversy over such affair for the sole purpose of winning preference votes is to be deplored.