---



hile addressing an event held to mark the National Youth Day in May last year; organised by the National Youth Services Council (NYSC), just prior to the Parliamentary elections, Prime Minister Ranil Wickremesinghe called on the youth to elect peoples' representatives who are capable of solving their problems.
We have regrettably not had a consistent policy to look in to the grievances of the citizens, including the youth since 1970s. We have failed to harmonize these problems and all that remain disconcerted for decades. Nevertheless, we had a Prime Minister and a few other Cabinet Ministers too who had to be brought to Parliament in wheel chairs. These are not the norms we see in developed countries.
James Madison said "instability, injustice, and confusion …. have in truth been the mortal diseases" in governments. Lichchavis in ancient India practised a system in which citizens meet to discuss all policy, and then made decisions by consensus. They valued the notion that human societies should be governed by ethical principles found in nature. The ancient Greeks are also famous for practising direct democracy. Plato had said that democracies prosper ONLY under rule of law.
Governments have failed when they do not observe requirements such as:
(a) Clear goals
(b) Well-trained mission driven staff
(c) Ongoing attention to process improvements
(d) Good oversight of all functions and
(e) Measurement systems that track effectiveness.
In a democracy therefore political parties are vital organisations. In Sri Lanka, parties want only political power? They do not take upright decisions for the benefit of the people. The representative body too has become unmanageable. It is too big in proportion. Composition of our legislature is larger than even India.
Let me quote:
Country - No. of MPs - Population
India 552 1.326 billion
Sri Lanka 225 20.83 million
Our representatives act contrary to the norms. They have forgotten that the power flows from the people and the people are sovereign. Constitutionally, people are the highest form of political authority? Don't we now need ethical leaders who could make us feel that we have elected a "government of the people by the people and for the people".
According to Plato, democracy is the best form of government. Plato did not however permit unchecked democracy and excessive freedom because it leads to anarchy.
Secondly, equality, the belief that everyone has the right and equal capacity to rule, which brings to politics all kinds of power-seeking individuals, motivated by personal gain rather than the public good. Plato had ruled that without able and virtuous leaders you cannot expect a good form of government.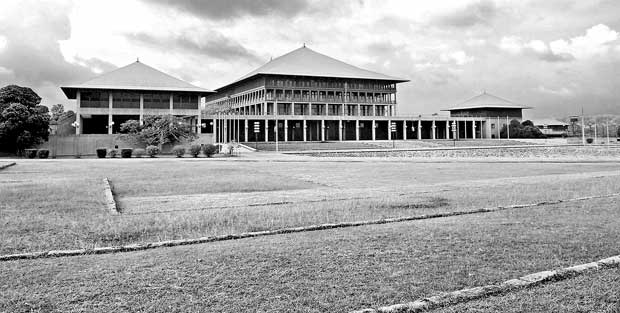 Plato had argued, if ruling is statecraft, politics need expert rulers, and they cannot come to it merely by accident, but must be carefully selected and prepared in the course of extensive training. Furthermore, making political decisions requires good judgement. This is why Plato had urged to hand the steering wheel of the State to philosophers.
Our leadership years ago were cautious when nominations had to be given. Almost all the leftist parties such as Communist Party (CP), Lanka Sama Samja Party (LSSP), Mahajana Eksath Peramuna (MEP) had nominated respected people with a name such as N.M. Perera, Colvin R. de Silva, Pieter Keuneman, S.A. Wickemasinghe and similarly placed. Major parties such as UNP and SLFP had people of the calibre of Maithripala Senanayake, P.B.G. Kalugalle, I.M.R.A. Iriyagolla, A.C.S. Hameed, Lalith Athulathmudali, Gamini Dissanayake and many others.
The need to nominate virtuous and ethical people had been unheeded after the electoral system was changed since late 70s. They began giving nominations to murderers, cheats, fraudsters, rapists, crooks, drug dealers, gangsters, gold chain- snatchers, accomplices, toy-pistol bearers etc? The new tribe change their political parties like changing clothes. They do not have policies and programmes for governance? It is money that speaks in politics for them at present.

Plato had said most people have been corrupt and fundamentally irrational, driven by their appetites, egoistic passions and informed by false beliefs. He had added that if they chose to be just and obey laws, it is only because they lack the power to act criminally and are afraid of punishment.
Shouldn't the citizens therefore have the right to hold them accountable for abuse of power, wrong policies and their misconduct in office?
Plato believed human beings are social animals and have capacities, therefore, for rationality and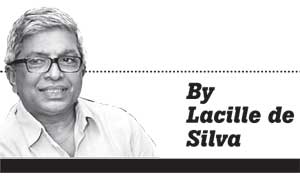 goodness. Plato had said if political system is properly established, it could contribute to the restoration of moral values. Plato had believed, if philosophers do not rule, the states will no longer be well governed, and may suffer due to economic decline, factionalism and civil war.
Plato says governments should exist for the benefit of all citizens and for all social classes and be based on the consent of the governed, while ensuring rule of law. Governments are accordingly duty bound to protect the rights of citizens, maintain law and order. They should be mindful of the limits of their powers in the government. They must treat all citizens equally, without discrimination. Haven't we elected representative who is unsuited to the job? They supported short-term "fixes" because they have short-term horizons. Shouldn't they now concentrate on long-term fixes beneficial to the people?
They misused public power entrusted to them improperly and unlawfully to enrich themselves and for their own benefit. Unlike the politicians mentioned elsewhere in this article, the new generation of politicians do not conform to the ethics, the collection of values, norms and the principles – meaning what is judged as just and good. They also do not act in accordance with moral values, norms, rules and regulations accepted by the body politic and the public.
"Plato had said most people have been corrupt and fundamentally irrational, driven by their appetites, egoistic passions and informed by false beliefs"

They openly engage in corruption – bribing, accepting/demanding commissions, nepotism, cronyism, patronage, fraud, theft, conflict of interest through assets, jobs, gifts, manipulation of information, discrimination and sexual harassment, improper methods using immoral means, abuse of resources etc. They think they are above the law. They also get their supporters to throw stones at Court Houses, when the Judges carry out their duties according to the law.
Sri Lanka held its 15th Parliamentary elections on August 17, 2015. The two leaders Maithripala Sirisena and Ranil Wickremesinghe during the election campaign assured that a coalition – National Government would be established. They had however been lucky to form a consensual government and invited people to join hands in order to build a civilized society and to create a new country. Could we do it simply by increasing the perks and benefits given to the elected representatives at the cost of the poor?
Norwegian Prime Minister Erna Solberg who visited Sri Lanka had said elected representatives should always achieve sustainable goals by working for the common good. She further identified that society should not work for the selfish benefits of individuals.
The government has already gone well beyond the Constitutional limitations and had appointed a large number of Cabinet Ministers, State Ministers and Deputy Ministers.They will certainly be happy if they could all become ministers. As elected representatives, they have a constitutional responsibility to initiate, deliberate, review, pass, amend or reject laws. This is the most important responsibility they need to perform as elected representatives. MPs are responsible for ensuring that the government works efficiently and responsibly in addressing the needs of the people that elected them. They are therefore duty- bound to understand the problems, concerns and priorities of the constituents and ensure that the government works in the interest of the people.
The representatives elected since 70s did not fulfil these responsibilities as desired. They have robbed country's resources greedily for personal aggrandisement. The citizens therefore continue to undergo pressing problems. In rural villages they do not have access to free education, clean water, no proper roads, medical facilities, transportation etc. The increasing cost of living has become unbearable. The politicians have abused public offices for private gain by circumventing public policies and processes. Furthermore, they have not contributed their maximum by getting involved painstakingly in parliamentary duties to track the work of individual departments, ministries etc. It is high time that the government considered genuinely about improving accountability for the benefit of the poor.

Shouldn't the government provide relief to people who had to go through suffering due to landslides, floods, explosions etc early? How unfair are the rulers to deprive the masses with their urgent necessities? Aren't we becoming poorer day by day due to economic mismanagement, corruption and our inability to control inflation. Why can't politicos treat the citizens the same way they would love to treat themselves? We will never have a good government as long as long as our representatives represent their selfish interests and seek advantage at the expense of the people. Parliamentarian Vidura Wickremanayake alleged that corruption continues unabated. Good governance is all about the good processes for better outcome!
During my brief tenure as the Secretary to PRECIFAC, it was my firm conclusion that grand corruption needs to be stopped. I always made it a point to release what PRECIFAC had been doing to the media. Influential politicians and a top official from the Presidential Secretariat told me that I should refrain from making newspaper headlines? I knew that there was no protection in Sri Lanka when you resisted corruption. I sensed the danger too when there was naming and shaming of corrupt politicians. What happened? A parabolic end!
Do we have the POLITICAL WILL for zero tolerance in regard to corruption? Ours is a man-made tragedy and the men who made it should fix it. Are they genuinely doing that or is it only grandiloquence?