---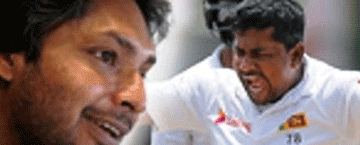 Commenting on Sri Lankan spinner Rangana Herath's 13 wickets at the third test match which secured the victory against Australia, former cricketer Kumar Sangakkara today said that "if Herath was English he would be knighted".
In a tweet, Sangakkara said he was glad Herath was a Sri Lankan. "He deserves the highest credit and recognition, great man" he tweeted.
Sri Lanka for the first time in its cricket history beat Australia by 163 runs in the third and final test match played at the Sinhalese Sports Club grounds.
Herath took a total of 28 wickets throughout the test series.