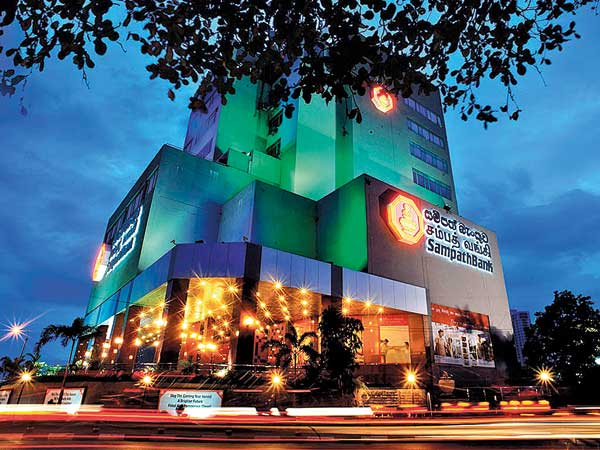 In keeping with its longstanding recognition for coupling convenience with technological innovation, Sampath Bank is adding yet another service to its existing mobile banking facility. 'Sampath Missed Call Banking' is a Short Message Service (SMS)-based notification service that provides account holders with an instant and secure means of obtaining their account balances to their mobile phone via SMS notification.

To use this service, account holders must subscribe to the Sampath SMS Alertz feature with Sampath Bank, which can be activated by simply completing an SMS Alertz application at any Sampath Bank branch. Consequently, users can obtain the available balance of their active banking accounts via SMS. Account holders can give a 'missed call' to 0112 30 30 80 and in return, receive an SMS notification with their account balances, for which Rs.5 will be charged.

Commenting on the latest addition to mobile banking, Sampath Bank PLC Deputy General Manager Tharaka Ranwala, Senior said, "As it has been carved into every activity of our business, at Sampath Bank, we place utmost efforts in pushing beyond the norms of the banking industry in order to offer our customers the premium and ultimate benefit of convenience. Therefore, with Sampath Missed Call Banking, we have provided a unique platform for customers to retrieve valuable information at instances that may be considered most crucial to the customer."

Now with Sampath Missed Call Banking, account holders including current account holders can enjoy the simplest of benefits such as saving time spent on travelling to the nearest automated teller machine (ATM) or branch just for the sole purpose of inquiring about account balances before making important transactions while at home or on the move or even standing in line at a store before making a purchase.

Sampath Missed Call Banking is therefore, yet another justification of Sampath Bank's commitment and unwavering efforts to offer products and services that keep up to the dynamic needs of society. Consequently, offering customers several benefits ranging from convenience to value to enhancing well-being through technological innovation.