---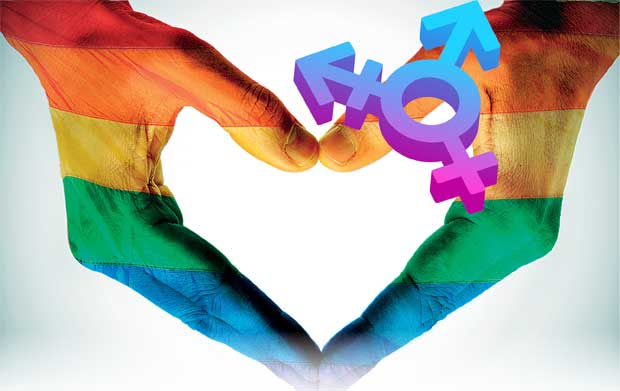 Transgender persons in Sri Lanka: How and where do they fit in?

ransgender is an umbrella term for people whose gender identity, expression or behaviour is different from those of typically associated with their assigned sex at birth. In many countries third gender or other gender is frequently preferred over transgender. They can be heterosexual, homosexual or bisexual depending on their sexual bias. For those who are unaware, a considerable number of transgender people do exist in Sri Lanka, although they are, of course, secretly spoken of. Out of the many problems they are confronted with, discrimination, denial of rights, psychological pressure, and social phobia dominate their daily struggle. A great percentage of the general public, living in a hetero-patriarchal dominated society, find it difficult to tolerate people with sexual identification other than the typical male and/or female. This social stigmatisation has a lot to do with religious beliefs

and conservative attitudes. Chapter 3, Article 12(2) of the Constitution of Sri Lanka, which speaks out for the Fundamental Rights of citizens also places its attention on the right of non-discrimination. "No citizen shall be discriminated against on grounds of race, religion, language, caste, sex, political opinion, place of birth or any such reasons. However, this seems to contradict with the section 365A of the Penal Code of Sri Lanka, where homosexuality is declared as a criminal act. Also, although the existence of LGBT (Lesbian, Gay, Bisexual and Transgender) people is not criminalised, there are no laws to protect them from harassment and discrimination.
Definitely, we will be providing new ID with a new number for transgender persons –
Mr. R.M.S. Sarath Kumara – Commissioner of the Department of Registrations of Persons.
"The Government also does not accept the third gender concept for transgendered persons because it will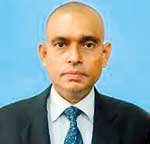 affect the culture of our society. We are providing a new ID card with a new registration number if they handed over the relevant documents to us. But most of them have not submitted the documents which are necessary which is the main reason for the refusal to provide IDs for such people.
"I know most transgendered persons are separated and disgraced in society and as higher authorities we have to provide them an approved space in society. Without required surgery letters and the amended birth certificates it is not possible to issue new IDs."
The police and public service should be specially trained to treat transgenders as equals and respect their dignity –
Dr. Prathiba Mahanamahewa
To comprehend on the legal aspect to this matter, the Daily Mirror spoke to Dr. Prathibha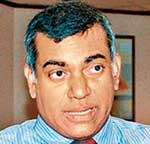 Mahanamahewa, the former Commissioner of the Human Rights Council of Sri Lanka.
"As I believe, being a transgender is a unique and fundamental right. However, there is no proper provision in the constitution of Sri Lanka to protect one's freedom of choice or privacy. Although Article 12 (2) of Chapter III attempts to ensure the right of non discrimination it is not enacted in an absolute sense. "We as a nation have attended conventions and given oaths to uphold human rights of every citizen at various international gatherings including conferences held in the UN Human Rights Council – Geneva, but not much has been brought to realisation at the ground level. My argument is that transgender persons should be essentially recognized by the constitution of a country. Many western and eastern nations have done so, as safeguarding rights is the way forward. This could be done in the coming few months if certain laws may be passed with a two-thirds majority, however, will the stigmatisation in society lessen?
Will the Sri Lankan culture be open-minded and welcoming of transgender identities? This is the question we need to answer parallel with the legal solutions to the issue. Now, that we speak about this at a policy making level, I suggest that the Police and public officers should be trained to treat vulnerable fragment s of society like the transgender as equals and give them the dignity they rightfully own.
'Third gender' concept would only frame us into one category and we would be further discriminated -
Bhoomi Harendran
"I am not in agreement with the 'third gender concept' for transgender persons but it is true that some countries use it effectively.
Speaking with personal experience, the main cause is the biological change in our brain and according to which, we have transformed into our true identity.
The 'third gender concept would only frame us into one category and we will be further discriminated against. "As transgender persons we receive an amended birth certificate, which contains our previous gender and the history of our transition.
When we demonstrate that certificate in an interview, we are confronted with uncomfortable queries. We recently reported to the Human Rights Commission demanding a new birth certificate.
"We have also made several requests to the Department of Registrations of Persons quite a few times but unfortunately they had failed to provide us with a new ID.
We request to the government to take immediate action to solve these issues and assist us to survive in society."
Development of the brain, which results in hormonal imbalances and genetic composition causes a person to become a transgender -
Madusha Dissanayake
For those who find it hard to grasp this not-so-common idea, the Daily Mirror decided to inquire Director Public Affairs, Policy and Advocacy- Family Planning Association (FPA) of Sri Lanka Madusha Dissanayake, about the scientific explanation to the existence of transgender people in any society. "As someone with a background in Anthropology, I would like to say there could be three key issues why a person becomes transgender:
The key factor is biological aspects such as development of the brain, which results in hormonal changes and genetic composition. There had been arguments where some had shown environment can also be a factor-e.g. that a male child raised in an environment with several female siblings can show gender non-conformity but there had been many instances to say that is NOT true with regards to one becoming a transgender person, since those who were born to families with both genders also can show nonconformity," she said.
"Significant number of evidences says much of it is about hormones and that hormones can be affected due to various other social and environmental factors during prenatal period. "How do they get to know that he or she is transgender? - During research and other personal discussions with transgender people, it has shown that most of the time they know that they are uncomfortable as who they are, quite early in life but not sure as to how they feel and their own personal perceptions and social norms prevent them to come out until it becomes unbearable, where they decide you cannot go on anymore trying to prove that you are what you are born into the rest of the world and to yourself. "However most will show their gender non conforming behaviours right throughout, however it could be visible in instances such as cross dressing (i.e. - a male in lot of female style make up or a female dressed as an ordinary male," she said. Having asked about what the FPA has done to address this issue, Miss Dissanayake said that they have tried to expand the access to Sexual and Reproductive Health as a right and in doing so FPA too have taken up tasks such as advocacy for Comprehensive Sexuality Education & establishment and implementation of youth related health policies while providing SRH services for all people
First of all there should be a mechanism to provide mental support to the families and also to change the birth certificates of transgendered persons -
Dr. Sisira Liyanage
Director of the National STD/ AIDS Control Program Dr. Sisira Liyanage also made a statement on this factor.
"Certain steps have been taken to satisfy transgender persons' requirements and we have further asked them to present their issues and suggest a process. We have asked the government to take immediate solutions according to these people's requirements. In families we could see that the family members want to continue the true identity of these people as they find it hard to understand the biological reasons. This is not a mental illness but people identify this as a mental disease. First of all there should be a mechanism to provide mental support to the families and also to change the birth certificates of transgender persons."
As remedies, he stated that STD/ HIV tests have been provided for these people and they have been given Inclusive Sexuality Education.
Transgender persons are a most vulnerable sector of today's society in Sri Lanka -
Sakuni Mayadunna
"It is necessary to say, that transgender persons are a most vulnerable sector of today's society in Sri Lanka. In terms of sexuality, most people like me are afraid to come out owing to the fear of being accepted by society. I am of course not scared or embarrassed to reveal my true self.
"However, there are many kids and also adults who dread the reaction of their families, and therefore hide in the dark. Those who have exposed themselves are either kicked off from their families or compelled into situations where they willingly distance themselves from kith and kin. "If the Police inspect us, the ID that we can present is not of our present gender. We fall into utterly uncomfortable situations when we go to banks and public places where we have to present our ID. We have requested to the Department of Registrations of Persons several times to give us a new ID with our new sex, but promises, which were made to us have not become a reality yet.
"It is difficult for us to even do a job because no company would employ a transgender. Male to transgender females are left with only sex work to take up, and there too, we are harassed and subjected to many levels of discrimination.
"We request the government to either aid us financially to survive, or in the least, form a support group so that we can be there for each other."
When demanding rights, we have to be mindful about the obligations that the state has to fulfill as well -
Satya Baashi
"Generally speaking, the awareness about transgender came to Sri Lanka during the 1980s. However, it is during the last couple of years that people have decided to actually come out. Since transgender is a broadly defined term, there are various levels of sexually transformed people, both internally and externally.
"What first emerged is a group of people called the 'Natris' with unclear sexual identities. The term 'trans' was established in Sri Lanka by my coming out. I am a completely transformed transgender and I have received an amended birth certificate ID and a passport, having completed all the surgeries.
"However, most people cannot achieve this due to financial insecurities, social fear, family-related issues and many other reasons. Therefore, what they do is resort to preferable comfort zones where they call themselves a different gender from which they clinically prove to be. Thus, there is a considerable period of time of transition, which is when most people are discriminated and humiliated in society. "When demanding rights, we have to be mindful about the obligations that the state has to fulfil as well. Just because we feel like the opposite gender we cannot demand them to change it immediately. What is now required are surgery letters to prove your gender transformation without which an amended identity cannot be issued. This, I think is completely fair with regards to issues that might arise in legal matters."