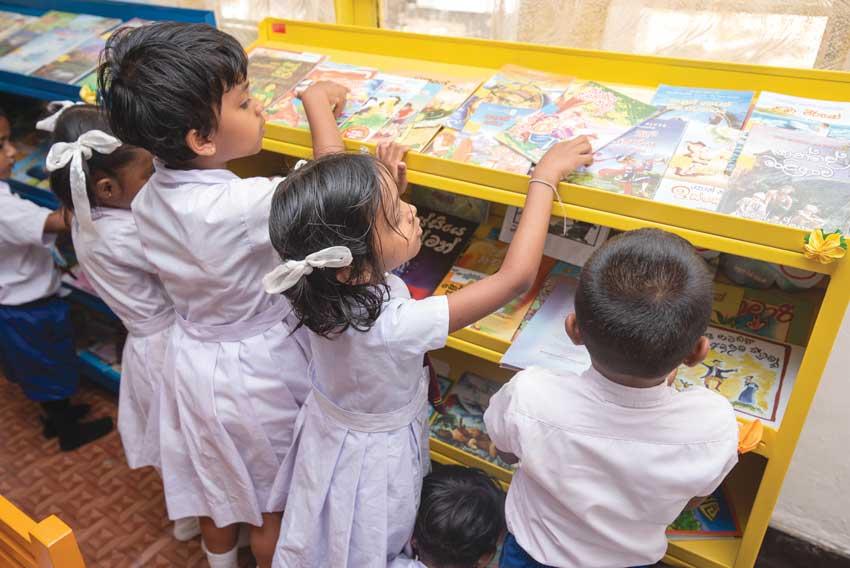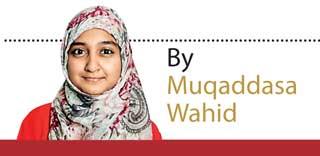 'Today a reader, tomorrow a leader' said Margaret Fuller, an American journalist. To make better leaders in the future, it is important to inculcate a lifelong reading habit from a young age. At 'Room to Read', they help to develop and nurture a lifelong reading habit among children. Currently it is benefitting 23 million children across 16 countries.

Room to Read is a global organisation that transforms the lives of millions of children in low-income communities by focusing on literacy and gender equality in education. Founded in 2000 with the belief that World Change Starts with Educated Children, their innovative model focuses on lasting, systemic transformation within schools during two time periods that are most critical in a child's schooling: early primary school for literacy acquisition and secondary school for girls' education. Room to Read works in collaboration with the Ministry of Education, and local communities to develop literacy skills and a habit of reading among primary school children to ensure that girls can complete secondary school with life skills and financial literacy. The model focusses on quality education within the community and can be replicated, localized and sustained.

Their work in Sri Lanka
Room to Read Sri Lanka commenced its programs in Sri Lanka in 2005. Currently, they work in the North Central, Central, North Western and Uva provinces. So far, they have transformed the lives of over 1 million children through quality education.

Their programs have also benefitted over 51 500 primary school children in around 2109 schools. They also publish children's story books in local languages to support children on how to learn to read meaningfully. These books are written and illustrated by local writers and illustrators trained by Room to Read to foster a local publishing industry.

Literacy Programme
Room to Read's innovative Literacy Program ensures that primary schools have libraries filled with books in children's local languages, as well as teachers and librarians trained on how to engage a classroom of eager, young learners. "Through our evidence-based methods of developing reading materials and library development, we've witnessed remarkable progress in our students over the years with how they improve their reading and writing with comprehension skills and how they become lifelong, independent readers," said Arumugam Selvendran, Director- Literacy Program.

Room to Read's Literacy program has a sustainable program module to ensure that they can be continued by countries, communities and schools even after they phase out.

Adapting to COVID- 19
When COVID-19 hit Sri Lanka, Room to Read's presence became even more impactful since they immediately designed pivot measures to help children in low- income communities continue their education from home. Their Program Facilitators call students over the phone regularly to check whether children are in a safe learning environment, support their academics, check on mental health of the children and assist parents to help children to continue their education from home. "In an educational crisis like this, Room to Read's presence in low- income communities are essential. When children don't have access to school, their education naturally falls apart. But our Program Facilitators immediately took measures to keep in touch with students through constant communication, to help them continue their reading development from home, even ensuring their mental health," shared Wimal Rathnaweera- Senior Field Manager.

Room to Read also converted their story books into read aloud videos, which were shared on their social media, digital media and on Rupavahini. This was done to enable children to develop a habit of reading from home by watching these videos. This year, they had partnered with Guru TV to bring reading development lessons to both; children and parents.

They had also partnered with local radio stations to help children from low-income communities continue to learn from home. Last year, they partnered with Sirasa FM. This year, they've partnered with Rajarata and Kandurata Sevaya to bring reading development lessons to children up to six months. "In the remote communities I work in Kandy, the radio programs have become beneficial because when parents go to work during day, they carry the smartphones with them and children will have access to them only at night by which, their study time has passed. The radio programs have really helped them to learn from home continuously," remarked Dharmini Sundaralingam- Senior Officer, Literacy Program

Room to Read's digital library ensured that children across the country had access to more than 1000 story books online to continue to develop a habit of reading from home.

In June 2020, in a joint initiative with UNICEF and other local NGOs, they partnered up with the Ministry to Education to develop and distribute workbooks for 665,000 children of early primary grade children in Sri Lanka. In addition, Room to Read distributed their program lessons among students in the form of worksheets. Through these, children with no access to internet, laptops or smartphones, were able to continue their academics at home facilitated by the Reading Development Facilitators.

In this time of crisis, Room to Read has enabled children to continue their education despite the closure of schools. Their immediate contingency measures have especially supported children in vulnerable communities to continue to learn and not be left out even when they had no access to school teachers, the internet or libraries.