The 10th death anniversary of Deshamanya Cyril Herath fell on September 8. It is my view that he was a peerless leader who deserves to be remembered, emulated, and revered.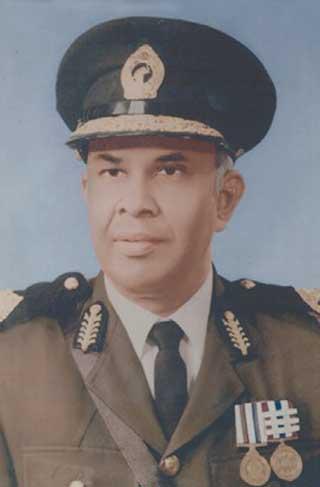 I was the General Manager, Director and Executive Director of National Savings Bank when Herath was Chairman. While I am deeply grateful to Herath for appointing me to these positions, I must say that it was the most rewarding, productive, and life changing period of my banking career that gave me immense pleasure, satisfaction, and pride to work under a great leader like him. He was like an elder brother with whom I maintained a very intimate relationship until his death.

Herath studied at St. John's College, Nugegoda and Royal College, and graduated from University of Ceylon, Peradeniya. In 1957 he joined the Police service as an ASP and in 1985 he was appointed as Inspector General of Police. He was Chairman of National Savings Bank from 1994 to 2002 and 2004 to 2005.

He also held the following positions: Director General of Directorate of Internal Intelligence (DII) at the Ministry of Defence, Defence Secretary, and National Security Advisor.

Most who belong to the new generation in the Sri Lanka Police service and the banking sector may not know about Herath who was responsible for the phenomenal transformation of NSB.

He possessed leadership qualities such as integrity, humility, intellect, pragmatism, communication ability, and empathy. Above all he walked the talk.

Believe it or not, he queued up with other employees (including the lowest grade of employees) every morning and waited for his turn to enter the lift to proceed to his office. This shows his humility.

He was humble, approachable and any employee could meet him on Wednesdays without an appointment.
He believed in empowering staff and gave them a great deal of freedom.

He never raised his voice when speaking to subordinates.

At bank parties he and his wife went round and spoke to each and every staff member and sang and danced with them.

Ostentation, which is now the order of the day, was anathema to him. When travelling abroad he travelled Economy class.

His humane qualities motivated the staff to contribute towards taking the bank forward. One good example is that he reinstated several employees who were unfairly dismissed or victimized as well as those who were deprived of their pensions.

He took up the challenge posed by the World Bank in their report to the Government of Sri Lanka in the mid nineties stating that there is no justification for continuing the operations of NSB, and therefore its branches should be sold by auction to private and foreign banks. Herath, the top management, and staff were infuriated by these remarks. However, he with the support of the CEBU and the top management proved the World Bank wrong and transformed the bank as a stable, profitable, and customer oriented modern bank.

Deshamanya Cyril Herath will therefore go down in history as the epitome of a great leader.

I am deeply grateful to you dear Sir, for your affection, the lessons I learnt from you, and for changing my life. Beloved Sir, on behalf of all the employees of NSB, past and present, I wish you and Mrs Herath peace and serenity in your sojourn in samsara.
NBSB Balalle