It had lashed ashore about ten years ago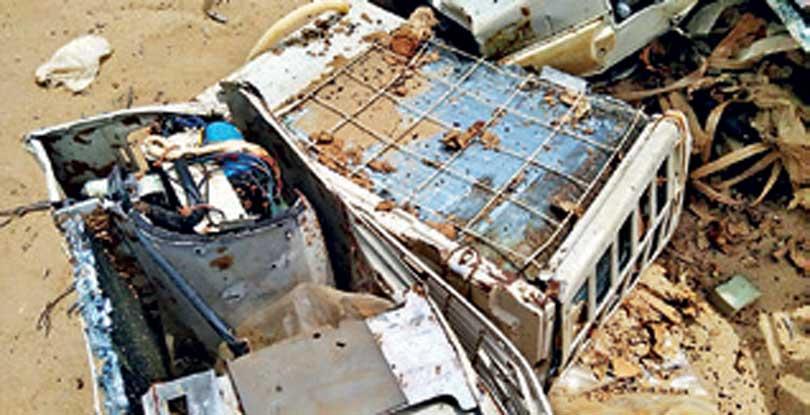 By Hiran Priyankara Jayasinghe
A huge iron cylinder that had lashed ashore about ten years ago was examined yesterday by the Sri Lanka Customs to find a host of valuable articles including air conditioners and foodstuffs. The customs had examined it on information from the Udappuwa Police.
The cylinder about 30ft in length and about five feet in circumference had been worn out and broken open by the people to find a stock of foodstuffs including biscuits and packets of cigarettes, They had immediately informed Sinnapaduwa Customs office.

Customs officers said in addition to the foodstuffs they recovered several air conditioners that had been left to the mercy of the elements and were not in serviceable condition. They said the iron cylinder would be taken to their office to further examine it. The officials said a similar iron cylinder had been lying on the beach near their office and that steps would be taken to examine it.

A senior customs official said the air conditioners and other articles would have been smuggled to the country but it was in question why they were left on the beach.