I can't wait to go back and play cricket'
Gunathilaka's barrister was instructed to apply for costs & the matter will return to court on October 4.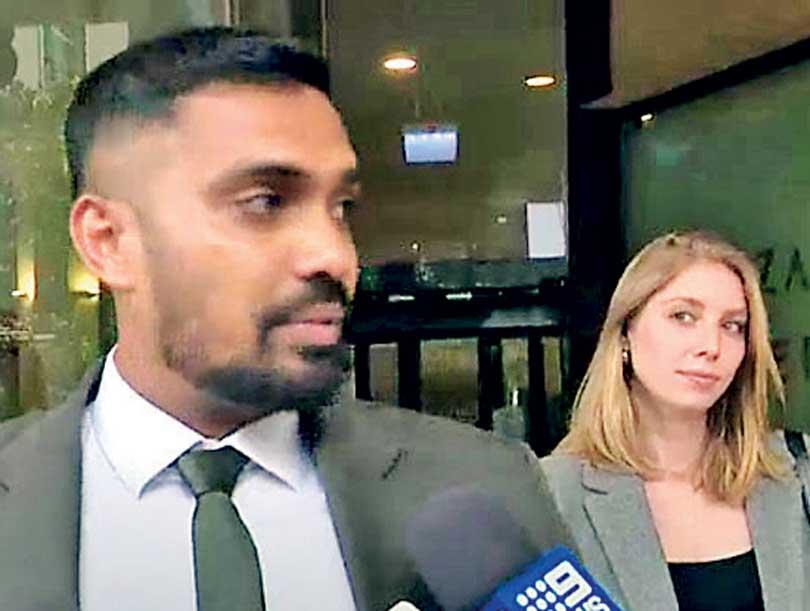 The verdict "says everything"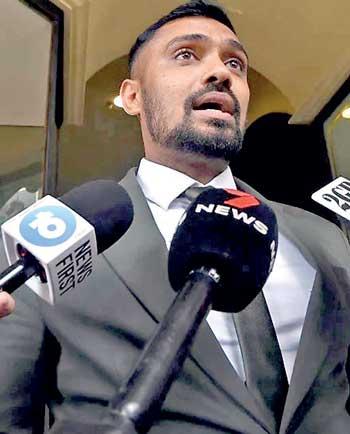 Sri Lankan international cricketer Danushka Gunathilaka says he is eager to return to the game and rebuild his reputation after he was acquitted of sexual assault by a Sydney judge who said the evidence established there was "no opportunity" for him to have removed a condom during sex, The Sydney Morning Herald reported.

The 32-year-old batsman was accused of "stealthing" during sex with a 29-year-old woman at her eastern suburbs home in November last year. He pleaded not guilty to sexual intercourse without consent and faced a four-day trial before Judge Sarah Huggett in Downing Centre District Court.

Delivering a verdict of not guilty on Thursday, the judge said: "The evidence establishes that there was no opportunity for the accused to remove the condom during the intercourse because that intercourse was continuous."

Outside court, Gunathilaka told reporters the verdict "says everything". He thanked his lawyers, manager, parents and others in Sri Lanka for their support during the "hard time" over the past 11 months.

"Everyone believed me, so that means a lot to me," he said, adding that he wants to get his reputation back.
"I'm happy that my life is normal again, so I can't wait to go back and play cricket."
The trial heard Gunathilaka, also known as Danny, and the woman matched on Tinder on October 29. He had travelled to Australia for the T20 World Cup.
On their November 2 date, they had drinks at the Opera Bar, dinner at Frankie's Pizza and caught a ferry to the complainant's home, where Gunathilaka recorded her playing guitar and singing.

"The mood as captured by those videos seemed relaxed, happy and playful," the judge said.
The woman alleged Gunathilaka kissed her forcefully and slapped her buttocks on the ferry to her house, and "ambushed" her by pushing her back on the lounge. She accepted under cross-examination she had said "let's go to my room" and lit candles "to create a mood".
The woman claimed Gunathilaka choked her at least three times and slapped her buttocks during forceful intercourse in her bedroom for 10 to 15 minutes.
She said she noticed a condom on her bedroom floor within three to five seconds of the sex ending. The woman alleged Gunathilaka threw it there, but did not see him do it.
Huggett said the complainant came across as intelligent and "did not strike me as a witness motivated by a desire to give deliberately false evidence".
"However, there were occasions when I formed the impression that some of her evidence had the appearance of being motivated by a desire to paint the accused in an unfavourable light," she said.

She said it was "hardly surprising" the woman had seen a used condom on the ground afterwards, as "on any account, a used condom was removed".
"The complainant did not see how or when the condom found its way to the position on the floor."
Gunathilaka was arrested in the early hours of November 6 in the Hyatt Regency Hotel as the Sri Lanka team left for the airport. He let police search his hotel room, where they found a Burberry satchel bag containing two wrapped condoms.
"That he would wear a condom on occasion is supported by the fact that two unused condoms were located in his property," the judge said.
Gunathilaka participated in a two-and-a-half hour recorded interview. Asked by police "At any point, did you put your penis into her without a condom on?" Gunathilaka replied, "No, no, no."

He admitted he had told the woman he did not like to have sex with a condom, and she was the one who got a packet out.
"I never said 'I want to do it without condoms', and we did it with condoms," Gunathilaka said.
The judge said Gunathilaka "answered every question asked of him in the interview, and I formed the distinct impression he was doing his best to be truthful and assist the police".
"There is no reason at all to reject or disbelieve what he said in that interview," Huggett said.
Huggett criticised the way police had dealt with the initial complaint, including taking notes on scraps of paper that made no reference to stealthing and which were destroyed "for no good reason at all".

"Aspects of the handling of her complaint were far from satisfactory and, to be frank, very concerning," the judge said.

Gunathilaka's barrister Emma Sullivan told the court she was instructed to apply for costs. The matter will return to court on October 4.
Gunathilaka was suspended from cricket after his arrest. He made his international debut in 2015 and has represented Sri Lanka in more than 100 matches including eight Tests.
He was granted a judge-alone trial due in part to pre-trial media interest. The proceedings were expedited by consent after the court heard he financially supported his parents with his earnings.
---
"The 'genesis' of the woman's complaint
undermined the reliability of her evidence"
Judge said the complainant was intelligent and "did not strike me as a witness motivated by a desire to give deliberately false evidence".
'He (Danushka) was doing his best to be truthful and assist the police'
"There is no reason at all to reject or disbelieve what he said in that interview,"
"There was no opportunity for the accused to remove the condom."
---
---