---
<span style="box-sizing: border-box; font-weight: bolder; color: rgb(33, 37, 41); font-family: -apple-system, BlinkMacSystemFont, " segoe="" ui",="" roboto,="" "helvetica="" neue",="" arial,="" "noto="" sans",="" sans-serif,="" "apple="" color="" emoji",="" "segoe="" ui="" symbol",="" emoji";="" font-size:="" 16px;="" text-align:="" justify;"="">By Harsha Amarasinghe and Sandun Kodithuwakku
Maliyadeva College, Kurunegala who were promoted to Division 'A' will be eager to survive in the top division during the course of this season, according to their head coach Ananda Kasthuriarachchi.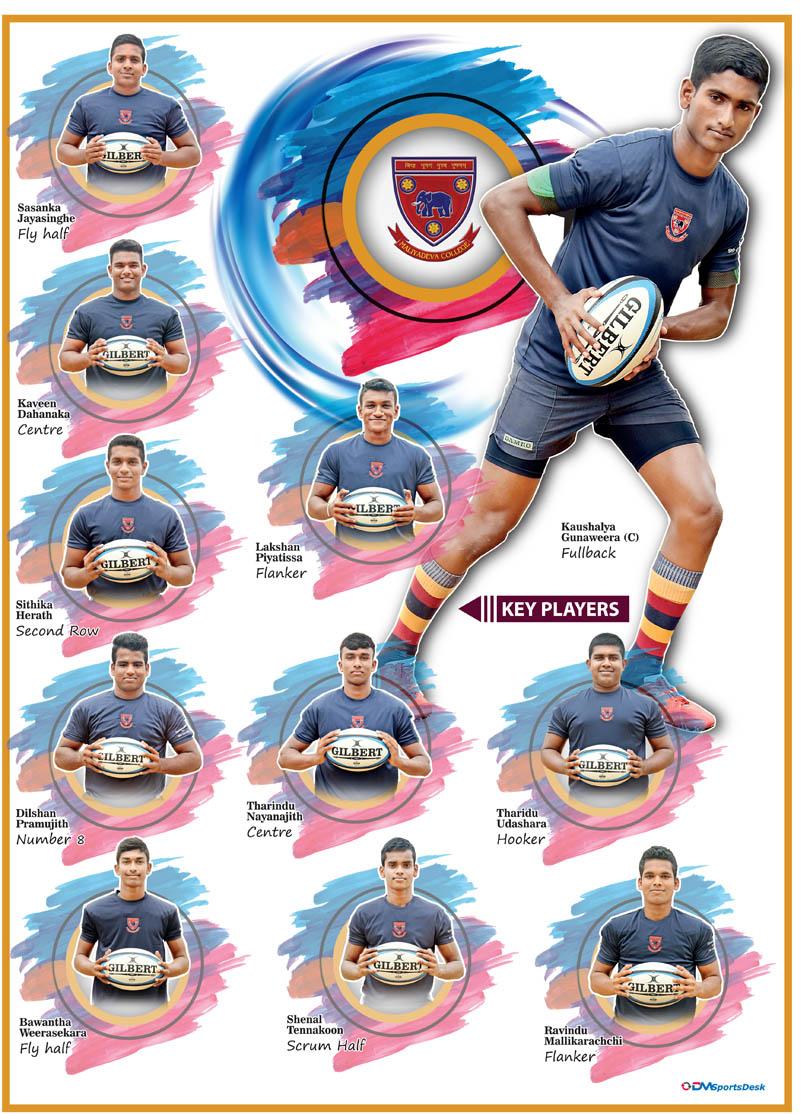 "The basic target for all the promoted teams is to somehow survive in the 'A' Division and I hope our players could do that," Kasthuriarachchi told the Daily Mirror.
The team from Kurunegala produced some scintillating rugby in the previous season, which included a victory over Science College and some of their players went on to represent the Sri Lanka Under-20 side.
"This was actually one of my prime targets. I wanted to prove that any school could play top division rugby within two or three years. I have been able to do that. Some of our players including Ishara Herath who played fly-half for the Sri Lanka Under-20 team showed exactly what players from this part of the country could deliver for Sri Lanka," the 57-year-old stated.
The Devans had a phenomenal last season and will be taking the field in the upcoming season without 14 first team members, who have left the school.
"It's always very difficult when a lot of players leave the school. At the moment we have a very young squad but they are talented players, so it will be a very challenging season for us," added the former Sri Lanka Under-20 coach.
Kaushalya Gunaweera is set to captain Maliyadeva in the upcoming season along with some talented players in the form of Tharindu Nayanajith and Sasanka Jayasinghe but not having a rich rugby culture like some of the top teams in Colombo, could prove to be a big disadvantage for the Devans.
"That is one area of concern. It is due to this reason that we look to dominate teams through the open play. We cannot focus too much on set pieces. I am still confident of my players and that they could hopefully pull off a few wins this season," he said.
Daily Mirror PREDICTION
It's an unbelievable achievement that Maliyadeva has made it to the top division after playing their rugby in Division 'C' a couple of seasons ago. They appear to have a very strong pack but are quite inexperienced while losing 14 players is a huge blow. Survival seems to be an uphill battle for them.