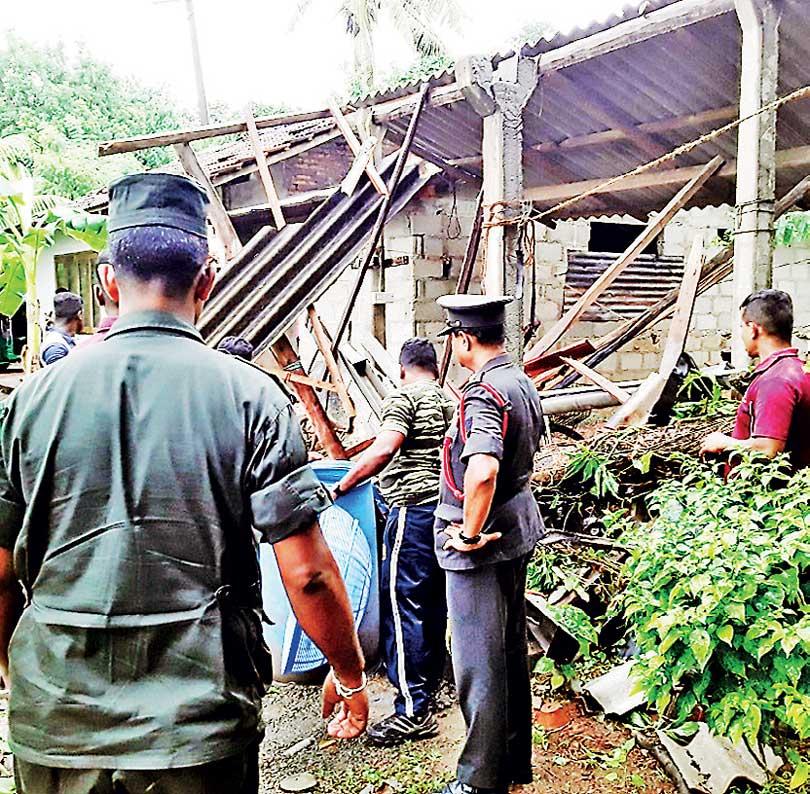 BY D. G. Sugathapala, Unawatuna
The Galle District Disaster Management Unit says that three temples, a school and 124 houses have been partially damaged and two houses completely damaged due to heavy rains and
strong winds.

A temple in the Baddegama Divisional Secretariat area and a school in Bope Poddala Divisional Secretariat area have been damaged.

Meanwhile, the Disaster Management Unit states that 652 members of 195 families in 18 Divisional Secretariat areas have been affected by the heavy rain and strong winds.
The Disaster Management Unit said that in the next twenty-four hours, safety measures will be taken to mitigate threats in the event of possible heavy rains and floods in the area. "The teams are ready", said Lieutenant Colonel Dr. Dampath Ratnayake of the Galle District Disaster Management Coordinating Unit.