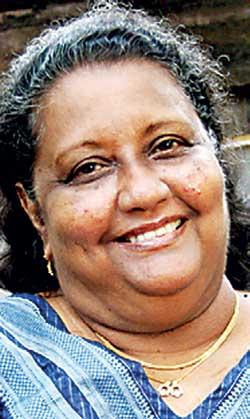 The latest edition of the International Film Festival of India (IFFI) was held in Panjim, Goa held recently honoured, critically acclaimed and award winning Sri Lankan filmmaker, Sumitra Peries who was invited to grace the occasion to commemorate the first Golden Peacock Award winning film Gamperaliya by the late Dr. Lester James Peries.
Dr. Lester James Peries´ Gamperaliya won the first ever Golden Peacock Award at the 3rd edition of the film festival in 1965.

The prestigious film festival organized by the Government of India every year, an initiative of the Ministry of Information and Broadcasting and managed by the Directorate of Film Festivals and the Entertainment Society of Goa is all about movies, with world premieres, film screenings, panel discussions and conversations for fans.

This year, IFFI celebrated its 50th year and the event was a grand success and a great ride for film enthusiasts. IFFI 2019 showcased over 200 films from 76 countries around the world. The film screenings were held at Kala Academy in Panjim, INOX Panjim and INOX Porvorim. This years´ Sri Lankan entry to the festival was Wishama Bhaga (The O ther Half), directed by Lalith Rathnayake and produced by Ven. Aludeniye Subodhi Thera.

Sent by Umesha Binari Thalagahawatta, St. Xavier's College, Goa University, Mapusa, Goa.
This year, IFFI celebrated its 50th anniversary and the event was a grand success