There is a possibility of a great disaster if the Government fails to take action regarding the matter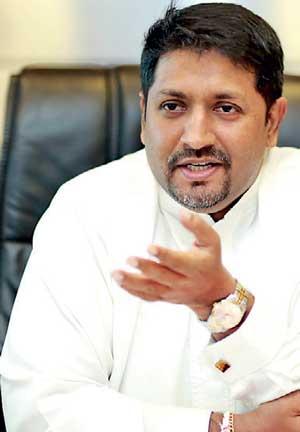 By Yohan Perera
Dereliction of duty by the authorities concerned to stop quarrying limestone near Victoria Dam can lead to great disasters, UNP Deputy Leader Ruwan Wijewardene said over the weekend.
Speaking to UNP activists in Polonnaruwa, Mr. Wijewardene said the experts had revealed that quarrying lime stone near Victoria dam resulted in recent earth tremors. "There is a possibility of a great disaster if the Government fails to take action regarding the matter," he said.
"In addition, hectares and hectares of lands are being cleared today. Companies which have teamed up with the authorities are selling cleared lands to foreign entities. There were Facebook posts during the previous regime saying Willpattu Park is being cleared. Everyone is silent today despite the large scale environmental damage," he added.

Elaborating on the political situation, Mr. Wijewardene said there is a demand for the merger of UNP factions. "Some in the Samagi Jana Balawegaya (SJB) also want its leadership to merge with the UNP. There is no issue with it as those in that party are also UNPers. There is also a demand for a strong and vibrant opposition. We in the UNP should get our act together and should convert ourselves into a strong political entity. We are aware that we did not take care of our party members. Our Ministers were not available to talk to our party members when they came to us. We will rectify these shortcomings," he said.
Quarrying lime stone near Victoria dam resulted in recent earth tremors