---
By Susil Premalal
The Sri Lanka Women's Volleyball team will meet Pakistan in the South Asian Games (SAG) Women's Volleyball Tournament in Kathmandu, Nepal, tomorrow (28). The tournament will go on until December 3.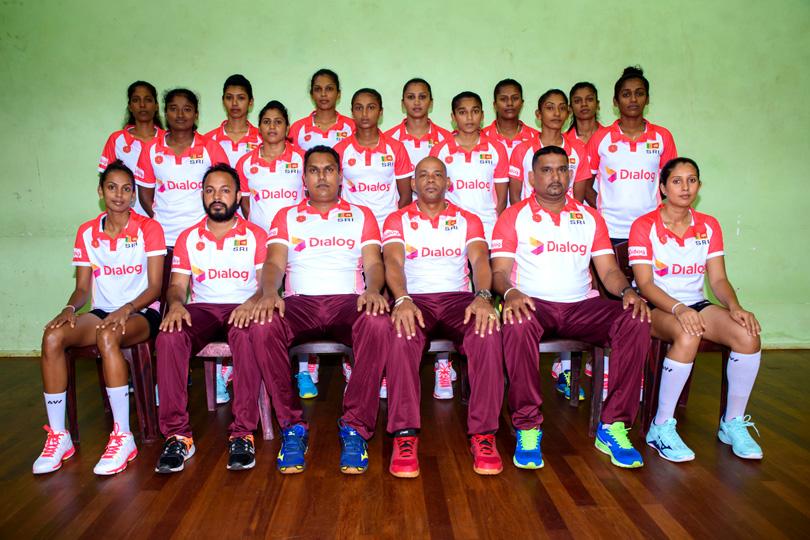 There are six countries contesting in the women's tournament. They are Sri Lanka, Pakistan, The Maldives, India, Bangladesh and Nepal. Bhutan and Afghanistan are not taking part this time.
Sri Lanka's second match will be on November 29 against the Maldives. The semi-finals will take place on November 30. The third-place play-off will be on December 2 followed by the final on December 3.
In the history of Sri Lanka Women's Volleyball, Sri Lanka has won an international championship only once which was at the SAF Games Colombo edition held in 1991. Incidently, that was the first time that women's volleyball was included in the SAF Games.
At the most recent SAG Games in 2016, Sri Lanka took home the Silver Medal.
The Sri Lanka Volleyball Federation is targeting the women's Gold Medal this time but will face stiff competition from India at the event.
The Sri Lanka team is being captained by Ashani Chamodika Jayatunga with Thilini Wasana as her deputy.
Sri Lanka Women's Team – Ashani Chamodika Jayatunga (Capt.), Thilini Wasana (Vice Capt.), Sachini Charuka, Dilusha Sanjeevani, Dilukshi Harshani, Nemisaka Sewandi, Naduni Himansala, Aruna Wasanti, Ruwani Thaksila, Anuthara Sandamali, Kavisha Lakshani, Hasini Lakshika, Apsara Sewmali, Amani Kaushalya.
Officials – Roberto Sepero (Head Coach), Janaka Indrajit (Asst. Coach), Amila Wijepala (Trainer), Chandana Wijesinghe (Manager).