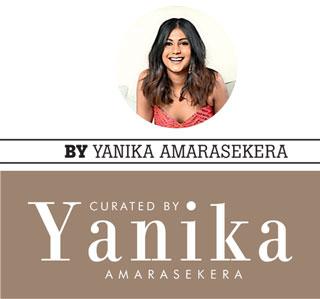 There's so much nuance in travel, and having it taken away so abruptly painted the stark reality of how one-dimensional life would otherwise be. One void of new cultures and cuisines; escapism and adventure; the creation of memories to be recalled for years to come.
With the vaccine rolling out world-wide, we're at an interesting chasm, not quite ready to book that next flight, but feeling an irresistible urge to wonder and make up for lost time.
This week's column will nod at the present and flirt with the future, it'll spotlight a few hidden gems that can be enjoyed in our beautiful paradise island, and suggest some dreamy destinations to add to your bucket list.

THE ISLAND EDIT
We still have a few months left to selfishly enjoy the island to ourselves. A few months before crowds of eager tourists arrive and breath back life into the hollowed beaches, reviving a wounded industry.
A few gems I discovered this past year that I hope you love include:
1.Farm Resorts in Maskeliya: This contemporary lake-front villa is nestled between an exquisite body of water and an endless landscape of lanky trees. The villa's modern architecture together with the floor-to-ceiling glass windows create a perfect nook to enjoy the sunrise from. It's an oasis I can't wait to return back to.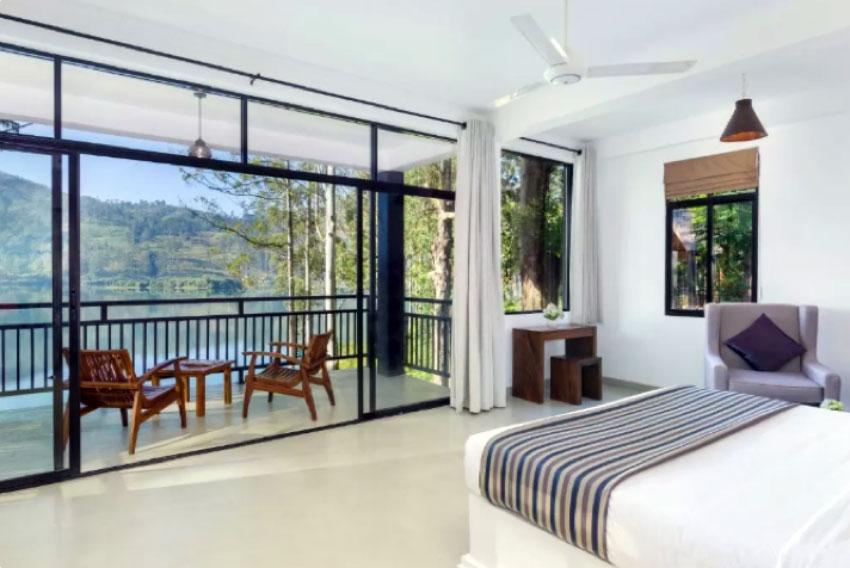 (Farm Resorts)
2.Arugam Bay is every backpacker's haven, but for travelers seeking comfort and luxury nearby to the Bay, the options are far and few between. During a trip to the East last year, we came across the beautiful (and luxurious!) Aporta Villas. The entrance is lined with lush trees and exotic flowers (easily resembling a Hawaiian resort) and the villa boasts two large pools that span the garden, AC (a rare find in the scorching hot East Coast!), and luxurious rooms.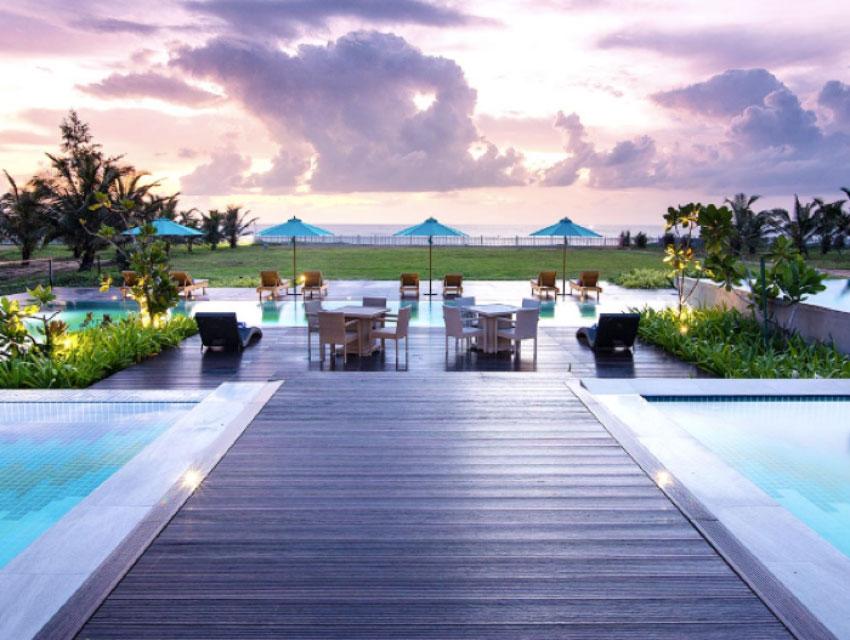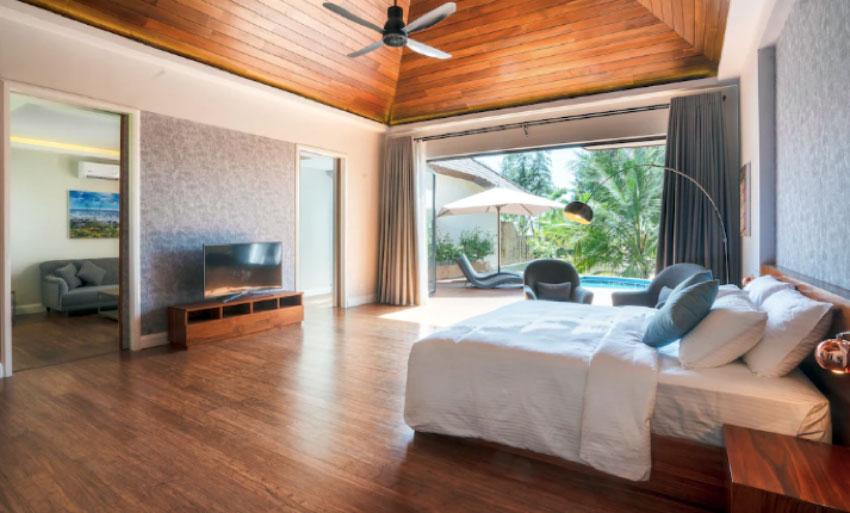 (Aporta Villas)
3.During a recent trip to the South, a friend recommended that we try the French Toast at the brand-new Harding Boutique Hotel in Ahangama. Firstly, the space was lovely, minimalistic architecture with a boho-chic interior.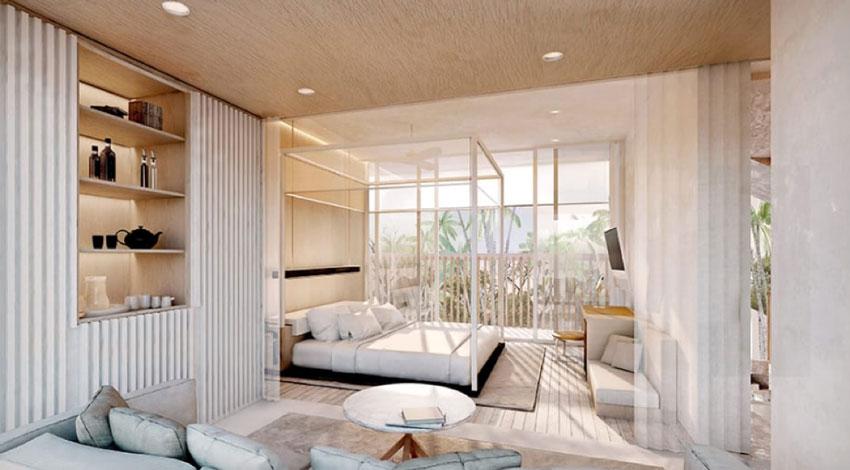 (Harding Boutique Hotel)
But, the French Toast; Oh! My Goodness! Before diving into how sumptuous it was, it's important to note how much I typically dislike French Toast. But this, it was perfectly caramelized and had the right amount of sweetness.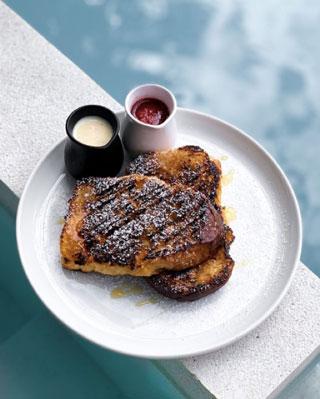 (Harding Boutique Hotel)
This will undoubtedly be our go-to meal every time we wonder down the coast. They also have an exciting menu consisting of a few Mexican and Japanese dishes that I'm eager to try. Back to the topic of French Toast though, if you're craving an instant fix, Kopi Kade also makes a mouthwatering one!
4.Ceylon Haven: We came across Ceylon Haven a few months ago while trying to book a villa for a large group of friends, and it's been a revelation! The website is similar to AirBnb or Agoda in that it's a booking platform, but the key distinction is that it's heavily curated, it only features beautiful, high quality villas (with great service) across the island. Ceylon Haven is essentially a cheat-sheet to find the best spots that would otherwise remain unknown.

5.During our quest to book the perfect villa, we encountered, and subsequently stayed in, Talaramba Reef in Mirissa. The large, lush property has two identical villas (each with its own pool) nesting besides each other. Each villa has four rooms, and can either be booked individually or as a whole. The interior is a modern but warm, and has plenty of indoor and outdoor spaces to wine and dine in. The staff was wonderful and attentive, the atmosphere was relaxed, and the décor was certainly easy on eyes.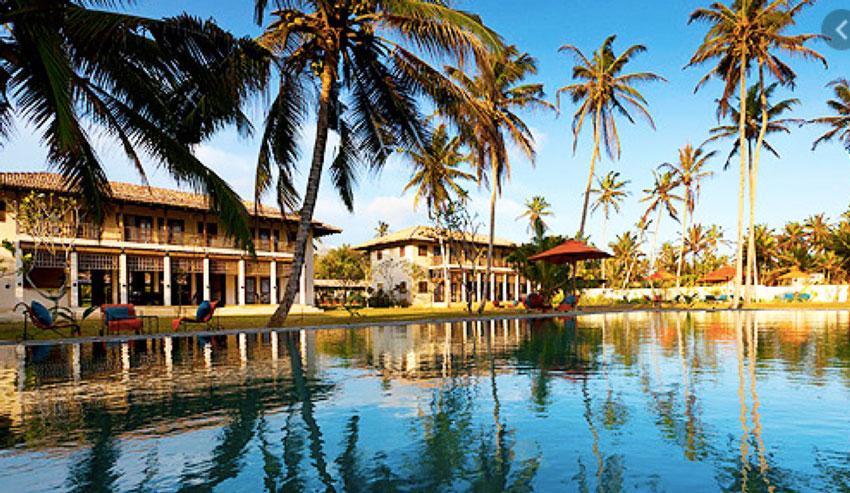 (Explore Asia)
6.Finally, for a picturesque afternoon tea, wonder inside Amangalla situated at the heart of the Galle Fort and be completely blown away by their elegant pool side set up. The large pool in varying shades of green, the abundance of trees, and the modern white furniture transport you to an oasis state of mind.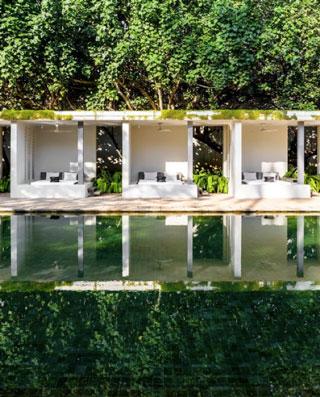 (Amangalla)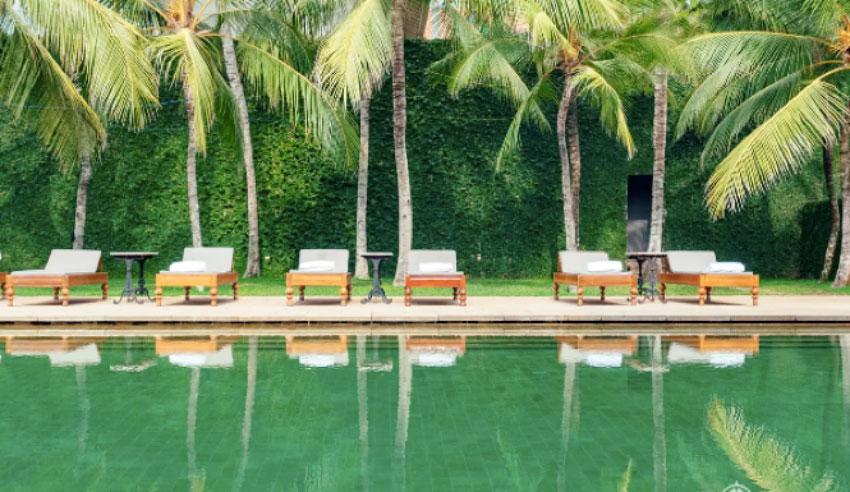 (Années de Pèlerinage)

COVETING FROM AFAR
From all the destinations jotted down on your bucket list, I hope you will consider these two, as well.
7.Spending a few days in a rustic farm house in the middle of Tuscany.
This is arguably my favorite travel memory; a rustic, romantic farmhouse on a winery overlooking acres and acres of other wineries, under that undeniable Tuscan sun, with a bottle of wine. It's even more idyllic than it sounds. A quick google search into Tuscan farmhouses will provide you with countless options.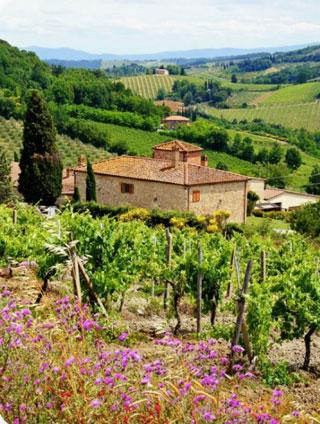 (Pixers)
8.When travelling to Bali, opt to go North and enjoy some waterfall hopping. Handara Golf & Resort is a stunning place to stay, and the waterfalls are only thirty minutes away. If possible, avoid some of the more "mainstream" waterfalls as they're filled with tourists which takes away from the majesty of the place. A few lesser-known waterfalls we enjoyed were the Banyumala Twin Waterfalls and the Bhuana Sari Waterfall. The second one, particularly, made it seem like we were in a dream.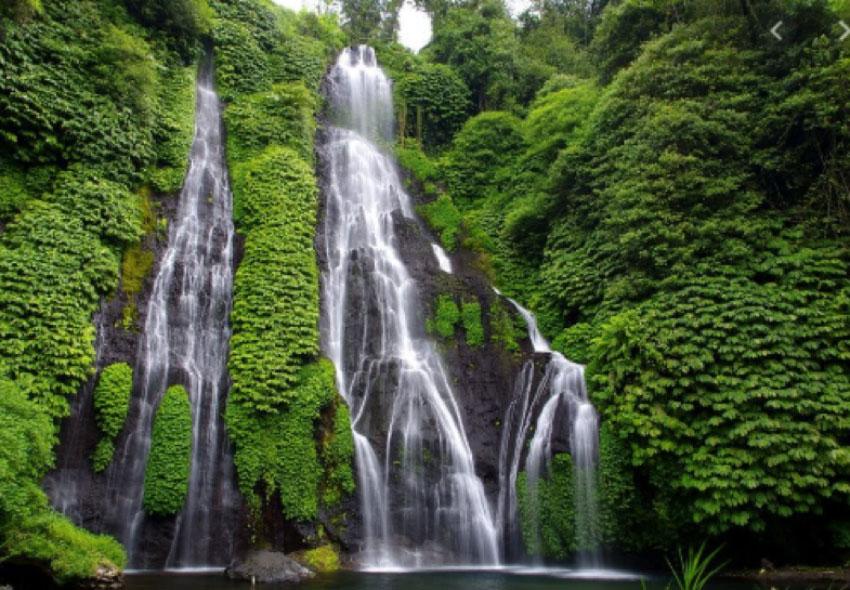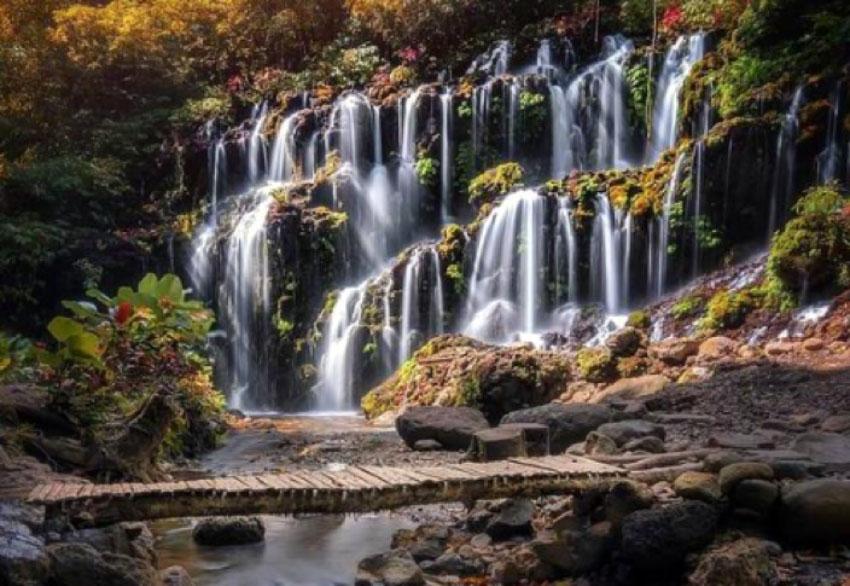 (The Bali Guidelin)