On last weekend's column, I highlighted a few wedding trends that made an entrance, and remained in-vogue, during these unprecedented times.
This weekend, I will be shining the spotlight on a handful of local wedding vendors, both emerging and established, who are tastemakers in their craft. Armoured with creativity and attention to detail, their elegant taste and professionalism helps bring wedding dreams to life.
WEDDING PLANNERS
Behind every wedding is a dedicated team working tirelessly to ensure that your special day unfolds seamlessly. While there are many incredible planners out there, an emerging vendor I've had my eye on is:
1.Mathaka by Ashini: The driving force behind Mathaka, Ashini was always intrigued by event planning and started dabbling her toes in it as early as at 14-years-old. After working with an established event management company for a year and a half, she ventured out to create her own studio, Mathaka, which has now proudly completed its third successful year.
Along with her warm demeanour, Ashini's approach is simple: to understand what her clients vision and desires are, and collaborate with them to bring it to life. Her design approach is timeless and elegant, with close attention to detail.
A few other more established wedding planners who have created truly exquisite settings include:
2.Weddings by Sonali (@weddingsbysonali), who has an ability to transform any space, as evident by the wondrous ambiance she created within Tintagel.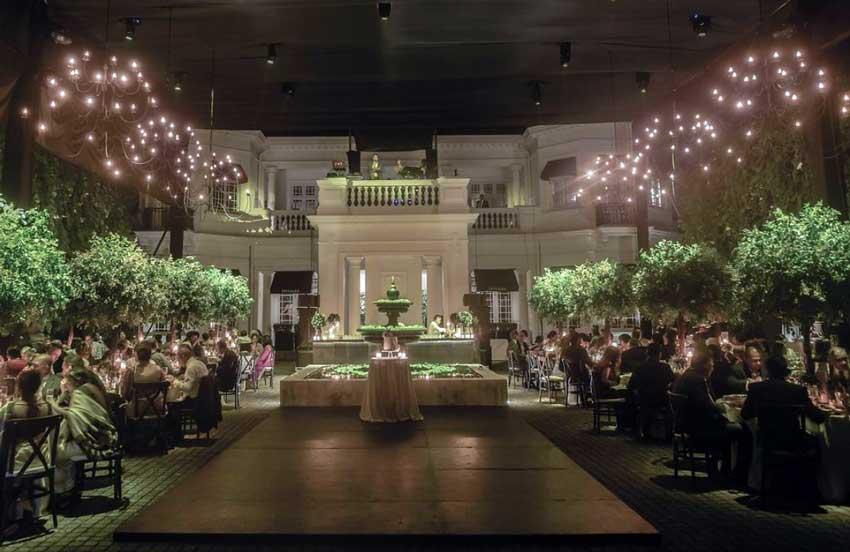 3.Weddings by Natty (@weddingsbynatty), who turned Lunuganga (which also happens to be the destination that all couples are coveting at the moment!) into a wonderland.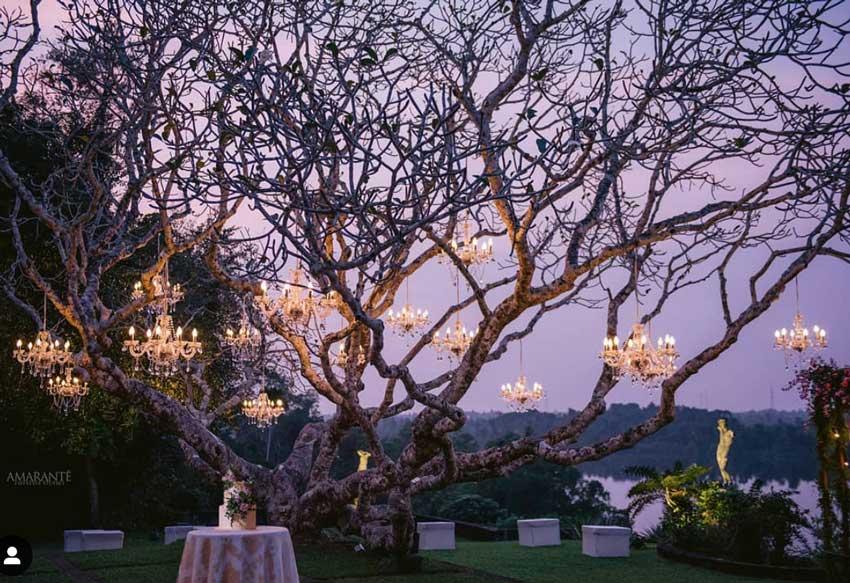 Wedding Stationery
4. With Love, Muse: the founders of Muse, Anu and Adrian of Amarante Lifestyle, are no strangers to the wedding industry. For the past ten years, they have been capturing the most beautiful moments across hundreds of weddings. Their photographs document the joyous moments in a whimsical, romantic, and airy aesthetic, and their signature black and white imagery help make the most meaningful moments even more profound.
Their new venture, With Love, Muse, based in the heart of Colombo, is a design studio specialising in timeless wedding stationery. Their in-house team conceptualises, designs and creates exquisite suites in high quality card and a perfectly curated colour palette. Similar to their photography, Muse's stationery is soft, picturesque, and dreamy, and is a perfect way to make a special first impression with your guests.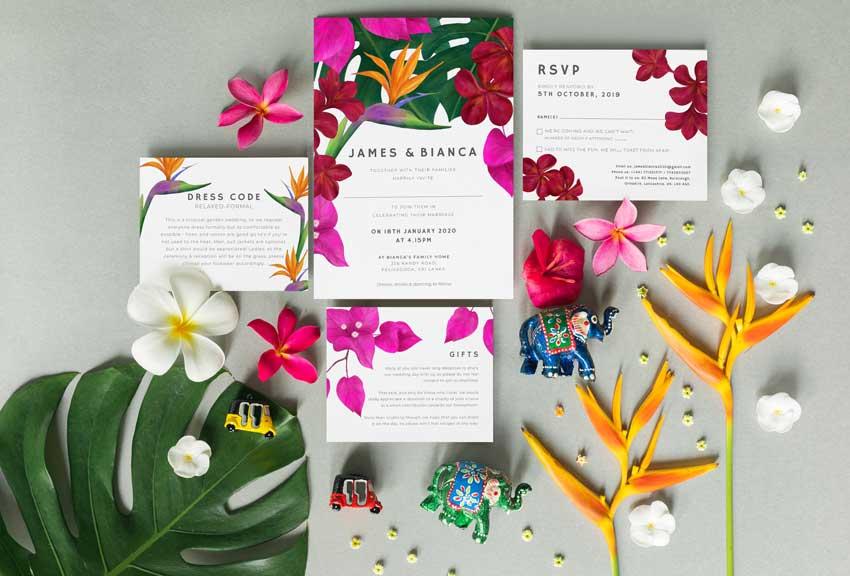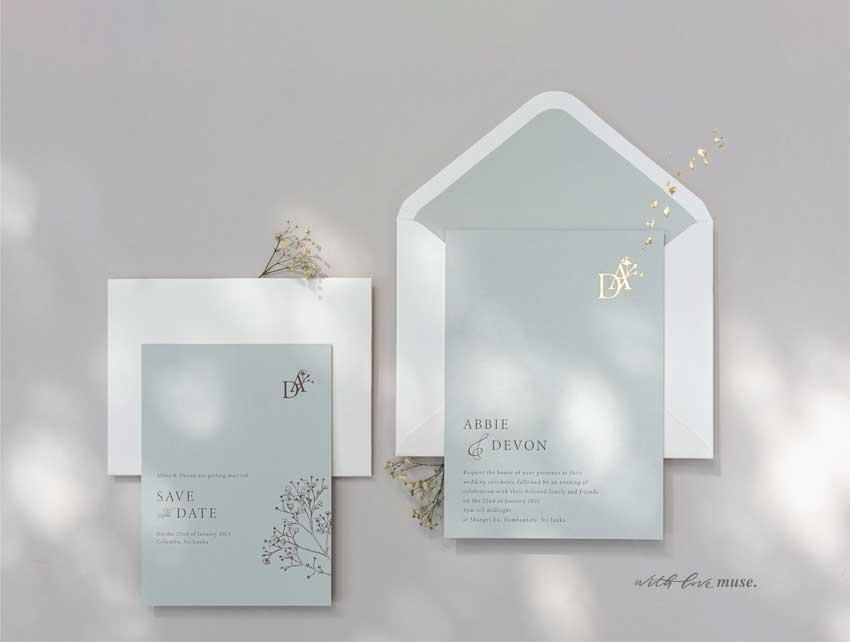 5. If you're interested in adding something bespoke to your stationery suite, the talented artist behind Marche De La Foie, Deepthi Thavensan, illustrates stunning line-drawings (particularly florals) that can be created and customised to your liking and theme, and then be digitised and embossed on your invite. Whether it be an illustration of your own wedding florals or simply a few geometric shapes to add some edge, the end product will be unique.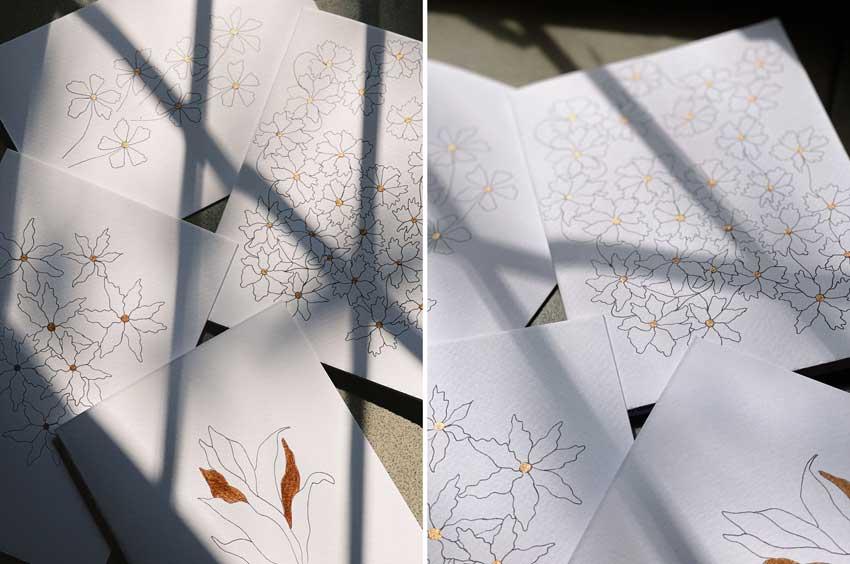 Florals
6. Flowers by Shey (@flowersbyshey) is an emerging wedding florist who conceptualises and creates modern, tasteful flower arrangements. By utilising lush greenery and newer trends such as pampas grass, the decor she produces is both fresh and exciting.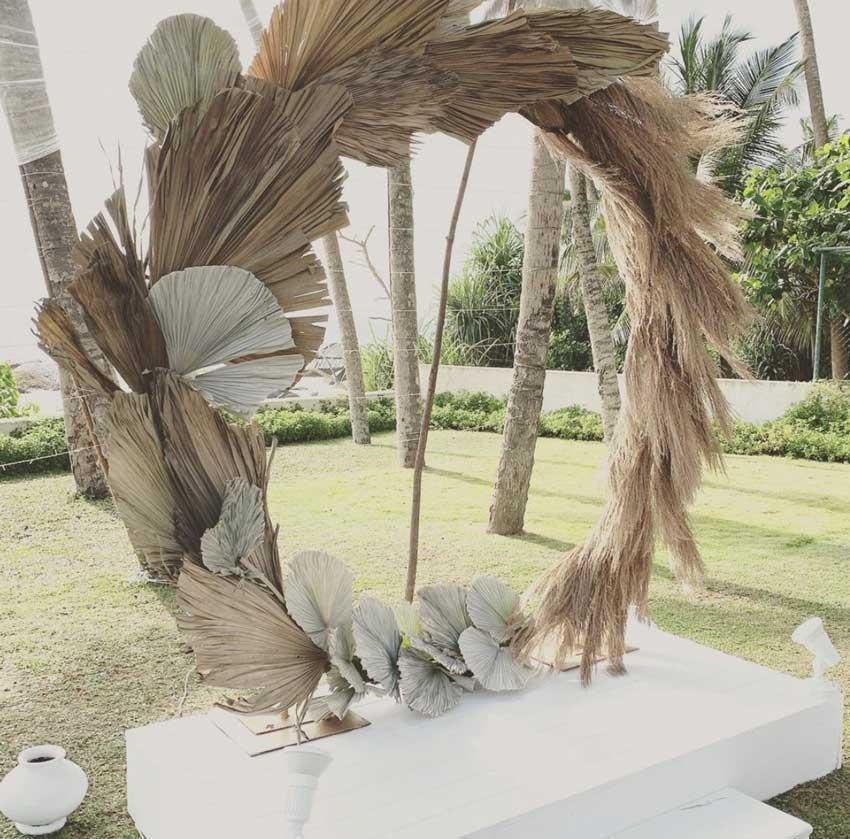 7. While there are so many established, masterful florists and floral studios in Colombo, Shine by Sanjeewani creates some exquisite masterpieces. Counting over twenty-five years of experience in the industry, Sanjeewani is not only seasoned but has a creative soul. She isn't afraid to experiment with various techniques and different types of fauna, and can therefore cater to an array of tastes; from classical and timeless to colourful and exotic.
Photography and Videography
8. Seasoned photographer, Ashane Bernard, is slowly becoming a fixture in Colombo's wedding photography repertoire. With an aesthetic and style that's unique to Sri Lanka, he captures the special moments using a slightly darker colour palette, resulting in both beauty and drama.
9. The Wedding Diary has been a popular option across millennial couples, and for good reason. They capture and produce beautiful short-films that are authentic and representative of the couples and their personalities. The videos are tastefully produced and capture both the romance of the day and the humorous, candid moments that may otherwise go unnoticed.
The Tunes
10. Magic Box Mixup has been a wedding staple with their captivating voices, magnetic energy, and ability to sing both soulful, romantic melodies as well as the the current chart toppers, your guests are guaranteed to have a memorable night.
11. If you're searching for emerging, soulful acoustic artists, Minesh (@mineshd), and Ravin (@ravinratnam) are incredibly talented and will add an element of magic to your day through sound.