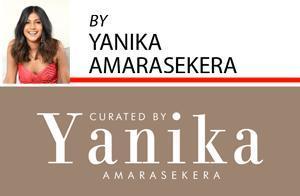 "Feminism isn't about making women stronger. Women are already strong; it's about changing the way the world perceives that strength," G.D. Anderson

What originated as a one-off event to celebrate women in 1909, has since evolved into International Women's Day, an annual celebration that spans the globe on the 8th of March. Its purpose? To applaud the achievements and strength of women while championing the acceleration towards gender parity.
In honor of this special day, I will be highlighting a handful of female-owned ventures that are changing the norms, exuding creativity, and paving the way for other female entrepreneurs.

LOCAL
Our paradise island is brimming with creatives and the list below is only a fraction of the innovative women building beautiful things.

1.Sonali Dharmawardena is a lady who needs no introduction, and has been a trailblazing force in the fashion industry for the past decade. By combining intricate craftsmanship with high-end fashion, she and her team create striking, bespoke batik Sari's and apparel from her atelier. She recently launched a stunning, batik homeware collection, from throws to throw pillows, table runners to table linen. Combining batik motifs with a modern color palate and her signature gold foiling, unique statement pieces are instantly brought to life.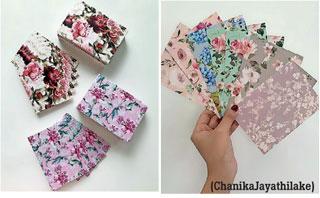 2.For anyone who loves browsing through stationery shops in the streets of London, Studio XO is your new local go-to. Founded by Chanika Jayathilake, the stationery atelier has exquisite cards for any occasion, from whimsical and romantic, to edgy and bold, they have an irresistible collection (that's also customizable!)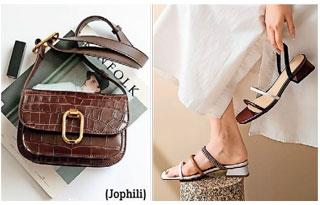 3.Jophili is a local brand founded in December 2020 by three female best-friends that curates a collection of unbelievably chic items; pieces that are so on-trend that I initially thought they belonged to Cult Gaia (a brand that's become a muse for the entire fashion industry!). Jophili offers luxe leather bags, shoes, as well as some eclectic Swarovski covered clutches.
COVETING FROM AFAR
4.Born and bred in Sri Lanka, Sajani Amarasiri now resides in San Francisco and recently launched Kola Goodies, a Brand that utilizes the superfoods found in Sri Lankan cuisine (like Gotukola and Moringa), and converts it into a powdered form that can be consumed as a latte, smoothie, and much more.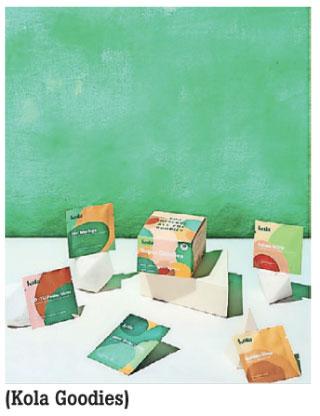 Together with the brand's edgy packaging, she's found a clever way of popularizing South Asian rituals and remedies into an easy-to-consume product for the modern, health-conscious consumer.
Through Kola, Sajani is not only revamping and revitalizing an industry that has remained untouched for a long time, but she's also gently nudging the west to look eastward and explore the wonders South East Asian cultures have to offer.
TECH FOR THE SOUL
When I was 11-years-old, my mother passed down some words of wisdom that ring true with each passing day; she told me: don't be afraid to pursue my dreams, even if they take me down a road less traveled; but, become exceptionally knowledgeable and qualified within that field, so that you can build a lasting career and provide for yourself. And so that you're never financially dependent on another.
Unfortunately, for some women, particularly in Asia, this is not the relationship they have with finances. Or, even if they do, "money" is considered a taboo topic and not nearly discussed enough, which is a shame, because financial independence and the ways of finding, sustaining, and increasing it are tied so intrinsically to being a strong, independent woman, and if this is a topic that isn't discussed openly, are women meant to learn about it the hard way?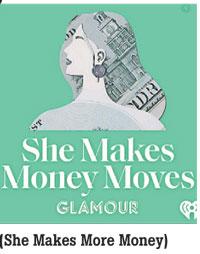 5.This is why the podcast, She Makes Money Move, provides a refreshing and honest take on the topic. It covers a variety of issues from how women should ask for a raise, to navigating finances as a single Mum, to tackling relationship dynamics when the female is out-earning the male. Although not everything will be relevant to Sri Lanka, it is nonetheless a great platform to hear about the financial struggles and subsequent triumphs of other women, and will hopefully serve as a source of inspiration to march towards that financial independence.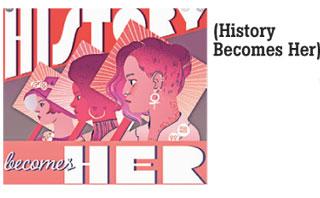 6.…And for the days that you need inspiration, motivation, and women to look up to, History Becomes Her, just does that. Each episode focuses on a modern-day femme heroine, as she discusses the women that inspired her.
Yanika Amarasekera, Founder / CEO of Silver Aisle, completed her BA (Hons) at UC Berkeley and her MSc. at Imperial College, UK. Upon returning to Sri Lanka, she fused her impeccable taste and education to fuel her tech startup that has since been accepted as an industry tastemaker.