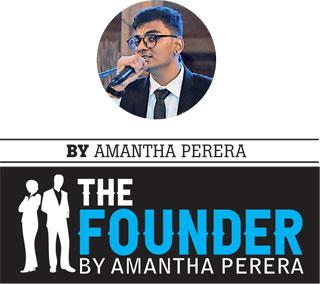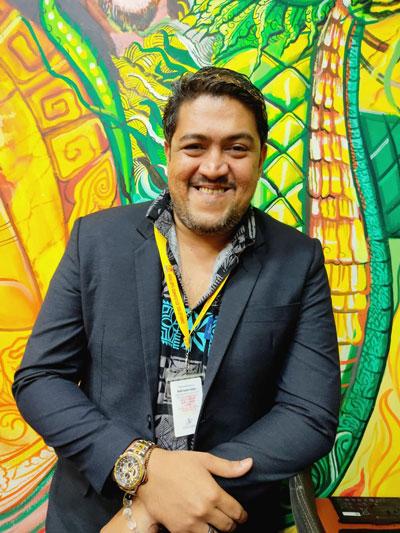 On this week's edition of 'The Founder' we feature Khalid Slamath, Founder, Khalid's Computer Solutions, Sri Lanka. An alumnus of Lyceum International School, Khalid holds a myriad of qualifications under his belt, such as a Diploma in Marketing, Business Management and Information Technology, and a Diploma in Microsoft. Previous work experience includes the role of an Engineering Technician at Yamaha in Fiji, a Certified Lecturer at Fiji National University and a First-Aider at Red-Cross, Fiji.
In your own word's what is Khalid's Computer Solutions? Khalid's Computer Solutions in simple words, solves all technical issues in laptops and desktop computers.
What inspired you? A renowned member of a political family in Maldives encouraged, motivated and inspired me to start my own business. I am eternally grateful to her for pushing me in this direction.
What was the journey like, starting from scratch and building the business up to where it is right now? It was not easy. There were many sleepless nights, I neglected my health, loved ones, and didn't attend important family functions, until I reached my goal. I overcame a lot of adversity, cultural barriers, financial crisis and legal problems whilst collaborating with international partners.
What were the hardships you faced as an owner, what was the toughest one yet? Initially, I had to work on my own, from organizing, meeting clients, solving their problems, repairing and fixing products to purchasing required items, etc. The initial start was very difficult. I had to work long hours to build the business and the brand.
Being an owner, what was it like facing the global pandemic? How did it affect the business? It severely affected my business. Import restrictions have also made it very difficult for us to continue our work. We constantly need to import items required for laptops and desktop computers.
Explain a few marketing strategies you have implemented, and what makes them successful? I am a qualified Marketeer from Sussex, London. I am also a qualified Lecturer and a Product Trainer. Furthermore, I gained some vital experience working in a Blue-chip company in Asia. I used to also work as a Demonstrator and a Trainer in an international electronics company in Asia Pacific. Whatever I do, I always use a SWOT Analysis and go forward following my own path.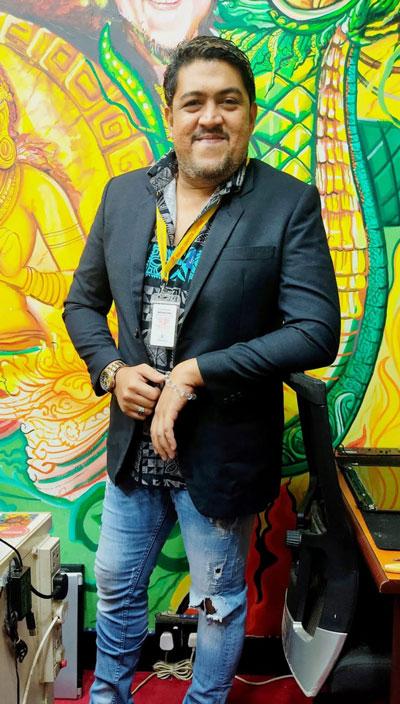 How did you get the initial start-up capital? I initially invested my own savings.
What separates your company from its competitors? At Khalid's, we treat our clients like our own family, and we work around the clock. We are available 24/7 to assist our clients.
What is your definition for the word "success" I would say the definition of success is never giving up! Always be calm, analyse the situation and never give up. Every problem has a solution.
Why did you decide to enter this industry? I have been in this industry for quite some time. I love electronics, I love motor mechanical engineering, and I am a professionally qualified Lecturer in speed boats, jet skis and electronics. This is my passion. Even though I am a qualified Lecturer in speed boats and jet skis, I do not repair them anymore. I enjoy working with Desktop Computers and Laptops.
When did you discover your passion for your business? From the time I was a young school boy I had an interest for electronic items. I had solar powered toys and many other electronic toys. I enjoyed understanding how they operated and worked. My passion for electronics started at a very tender age.
Who are your role models? My mother.
Was your family supportive of your new venture? My mother always supported me from the start, she believed in me and encouraged me to pursue my business. However, my father wasn't too keen on me starting my own business. He instead wanted me to follow a corporate career. Almost, all family members are working in the corporate sector, hence he wanted me to do the same. Thankfully, my mother supported me and continues to support me!
What is your end goal? The end goal is to move to China and to manufacture my own brand of laptops and desktop computers.