---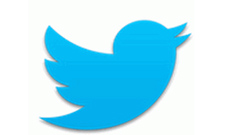 Twitter has announced the launch of Objective-Based campaigns, allowing advertisers to pay for the actions that most are aligned with their marketing objectives.
Twitter's long awaited Objective-Based campaigns come as a welcome development and will no doubt prove incredibly valuable for both marketers and clients. The ability to tailor campaigns to specific objectives will make the process more streamlined and allow advertiser's budgets to be spent more efficiently by letting them focus it on the actions which fit with the campaign goals. Twitter has confirmed that Objective-based campaigns have delivered positive results in early test phases and are currently in Beta, they'll be rolled out to advertisers in the coming months.
In the past, Twitter's only ad product that enabled you to pay for specific actions was the Promoted Account whereby you would pay per acquisition. Promoted Tweets were used to broadcast your message to targeted users across the platform using a cost-per-engagement pricing model. This engagement could be a click, reply, retweet or favourite, therefore if the post called on users to visit a website you would also pay for other engagements generated by that post which were not related to the core campaign objective.
Implications
Objective-Based campaigns have been designed to make creating and optimizing successful marketing campaigns as simple as possible, generating the highest ROI from any campaign. Twitter's new pricing model will allow advertisers to more efficiently achieve specific objectives by only paying when users perform the desired action, for example clicking through to a website, downloading an app, or leaving their email to find out more. For example, if your goal is to drive video views on Twitter, you'll only pay on a cost per view basis via a player or video card. Similarly, an app install or engagement campaign will be charged on a cost-per-app-click (CPAC) model using Twitter's app card. Objective-based pricing will ensure that you only pay for results that impact on your marketing goals.
As seen in the image, the campaign set up process will recommend the most effective solution to use and Twitter have added tools to make the creative process more streamlined including an image cropper with drag and drop functionality. From there a call to action can be selected and Twitter's usual targeting, including keywords and tailored audiences will remain in place. The new functionality also includes a reporting tool which displays the metrics behind conversions, allowing for effective campaign optimization.