---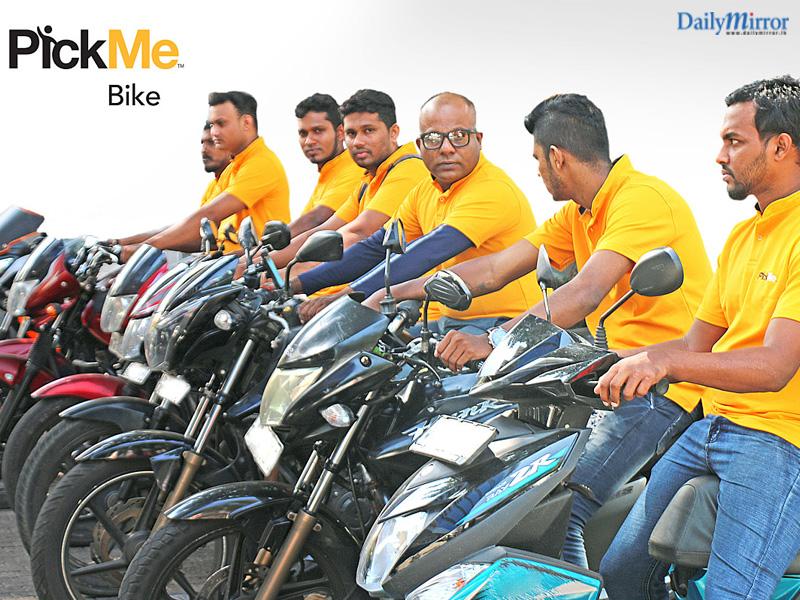 Sri Lanka's own and most innovative mobility technology solutions provider PickMe on its successful 4th year,has recently rolled out the newest service offering 'PickMe Bike'' through their award-winning smartphone app. This feature was launched with the aim of offering passengers the ability to access a faster, more efficient mode of transportation, which was deemed necessary based on the growing demand for quick, efficient and affordable methods of getting about.
Passengers who wish to use the feature need to only launch the PickMe app on their mobile phones and select the option 'Bike' and thereafter the process would be the same as hailing any other vehicle. Meanwhile riders who wish to join the platform, be it part-time or full-time need only visit the PickMe office and register.
Commenting on their latest product offering, PickMe's Chief Operating Officer Isira Perera said, "I am extremely pleased to introduce our newest service 'PickMe Bike' to every Sri Lankan. This unique and convenient travel solution offered through our smartphone app will not only elevate PickMe's current offering level but also enhance the standards of Sri Lanka's transportation industry. This is the journey we have set for ourselves, to revolutionize the mobility sector in the country, which would benefit the people, business and ultimately the economy."
Commenting further he noted that "The commitment to finding solutions for Sri Lankan transportation problems requires translating our vision into a solution that works for all Lankans, which is why we launched PickMe bike after having identified a substantial demand. Our services would not only make life easier for consumers, but also help improve efficiency and reduce expenditure whilst creating additional income streams for Bike Owners"
Throughout the Company's successful journey to organize the market, PickMe set the stage for a more effective, interactive and reliable mobility solutions trade to emerge which eventually benefitted both passengers and drivers alike. When a passenger hails a PickMe bike via the app, it's technology works in real time using algorithms to connect the passenger with the closest bike in their surrounding area. The PickMe app, which has been downloaded by countless numbers of Sri Lankans, promotes transparency from the part of the drivers in terms fare calculation as well.
This triggered a host of other advantageous changes from the norm, including, passenger and driver safety and a faster ETA (estimated time of arrival). Coupled with the new found convenience of booking a ride and being able to rely on the service, many turned to PickMe, thus creating substantial demand for mobility solutions in general. In addition to this, all PickMe rides are now insured by a leading insurance provider.