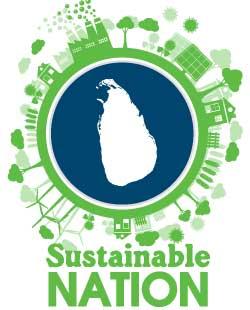 At the Daily Mirror, we believe that climate change is one of the greatest threats that we, as Sri Lankans, will face in the future. Therefore, we intend to provide our readers with local and international content with the objective to educate and inspire. We would also like to learn from our valued readers about any ongoing initiatives in making Sri Lanka a more sustainable nation.
We aim to explore sustainable ways of living that have the most positive impact on not just our natural environment, but also for humans and animals.
While topics such as global warming, pollution, and inequality are confronting, we believe it's time the media stopped shying away from these issues and became an active participant in finding solutions - and we hope you will join us.
---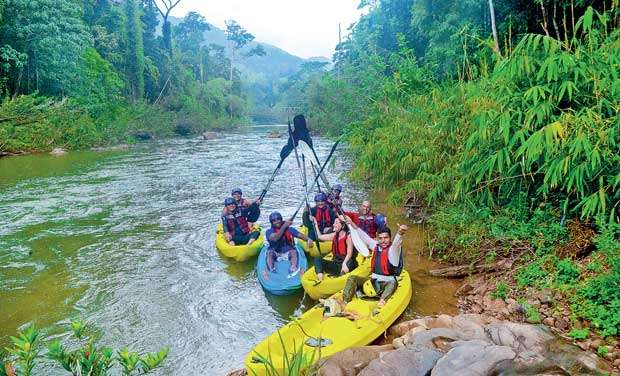 Sri Lanka was ranked the best travel destination on Lonely Planet for 2019. Surely this wouldn't have been a reality if the country was a concrete jungle. Hence we need to preserve the greeneries around us and attempt to make zero impact on nature. As a result of the growing concerns on plastic pollution, deforestation and other careless habits of mankind, a few forward thinking individuals have begun to do things differently. Eco Grip is one of those unique initiatives that not only caters to the adventure lover in us but also gives us a chance to appreciate nature.

"It was all an accident," said Sameera Liyanage, Course Director at Eco Grip. His urge to do a different challenge with high intensity during an outbound training programme prompted him to quit his job and initiate Eco Grip. "As its name suggests, Eco Grip is all about taking a grip at nature while staying close to our ecosystems. We need to look around and observe the different ecosystems and explore the 103 rivers we are blessed with! After three years of kayaking and canoeing in various waters we discovered more destinations other than Kithulgala and Bentota. Apart from adventure we wanted people to appreciate nature."
Hence the team at Eco Grip has a vision to engage people in activities that will encourage them to preserve nature. After seven years, Eco Grip is the only company that provides kayaking and canoeing tours down South. But Eco Grip is not only about kayaking or canoeing. "We get our participants to plant trees by the rivers as means of preventing soil erosion," Sameera further said.

Beach cleanups have become a popular activity but have you heard of river cleanups? Well, that's another activity you get to engage in while kayaking or canoeing with Eco Grip. "We are proud to say that we are the initiators of this unique river cleanup concept in Sri Lanka," Sameera proudly said. "We put our kayaks and canoes to the water and collect plastics and other toxic materials from the waterways in Sri Lanka! On average we remove 40-60 kg of plastic within a day. Along with the cleanup, participants also get a chance to have a traditional meal prepared by fresh produce bought from the local community. Eco Grip also funds awareness programmes which are done for locals to educate them on the consequences of throwing thrash to the rivers." However, Sameera believes that it has been a tough task to promote the concept among people mainly because other adventure-based programmes haven't made awareness on safety practices. "This has led to over exposure and overcrowding of sensitive ecosystems damaging their future existence," Sameera added. "We maintain zero plastic waste policy in our tours. We use reusable water containers instead of plastic bottles. Instead of garbage bags we use sacks. We need to have zero impact on nature even because we are utilizing the ecosystem to have some fun."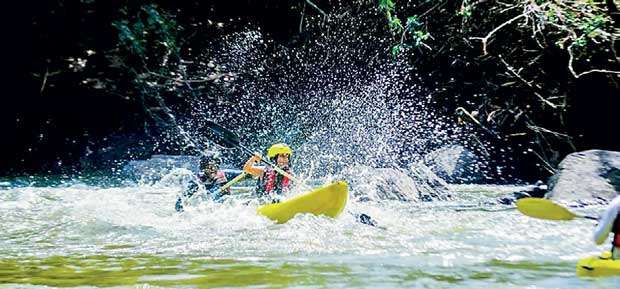 Eco Grip offers customized expeditions based on time and skill levels. According to Sameera expeditions are arranged from half a day to four days. "The half a day flat water canoe trip is ideal for beginners or nature lovers where they can enjoy the waterways and bird watching. The one day rainforest kayak tour down a scenic river is for the adventurer who needs a little excitement. This could be coupled with a hike at a rainforest and a camping experience for two days. For the next level of adventure lovers we have the total rainforest and kayak challenge where you visit the remotest rainforest, take a hike to 5 waterfalls then camp by Sinharaja and kayak down the river."

The Mahaweli expedition is their masterpiece where participants can observe wildlife and stay close to nature for three days. "We also provide mountain bike tours and off-road jeep tours to visit and explore Sri Lanka differently. Snorkeling and surfing is also on the list." In addition to that Eco Grip also includes outbound training activities which could be customized upon request. "We are blessed with so many beautiful landscapes but unfortunately not many companies provide responsible tour operations to preserve nature and remove waste that have been deposited over the years. We have a social responsibility to help the local people to benefit from the tourism industry which is always overlooked. We need to raise awareness among locals and the future generation to appreciate a sustainable ecosystem," Sameera said in his concluding remarks.

If you want to be a part of the excitement do visit www.ecogrip.lk or follow them on social media.

FB : https://www.facebook.com/EcoGriplk/

Instagram : https://www.instagram.com/ecogrip.lk/