---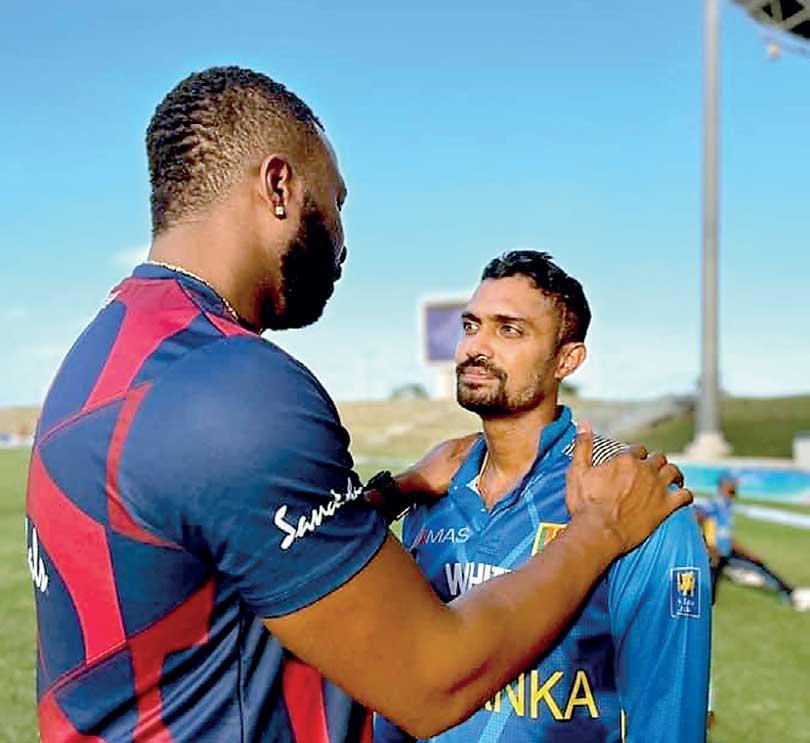 Pollard and Danushka Gunathilaka (R)
By Bipin Dani
Danushka Gunathilaka being given out 'obstructing the field' may have divided the cricket world but according to Cricket West Indies (CWI) President Ricky Skerritt, the home team captain has "respect" for the Sri Lankan opening batsman.

On Wednesday, Gunathilaka was deemed to have obstructed the field, a rare form of dismissal in the game, in the first One Day International against West Indies at Sir Vivian Richards Stadium in Antigua.

In the 21st over, Gunathilaka trod on the ball while Pollard was attempted to effect a run out on the non-strikers end, with the third umpire determining that it was deliberate.
Pollard did not revoke the appeal which also led to questions about his sportsmanship.
"Both players (Danushka and captain Pollard) have mutual respect for each other," Skerritt said and also sent photos of the players seemingly in friendly conversation.
"I do not know when these photos were captured but they seem to tell a story of two professionals with a mutual respect."
"Head coach Mickey Arthur was rather upset with the umpire's decision and went to the third umpire's room where the match referee was also there," one of the commentators confirmed.

Former international players Tom Moody (now the SLC Director), Daren Sammy and Michael Vaughan also criticised the decision.

Meanwhile, the last ODI between the two teams scheduled to be played on Sunday will be a day match instead of the day-night match.

"It is because of a problem with the back-up generator to power the lights. Such a generator needs to be operational just in case there is a power outage during the match." the CWI chief added.