---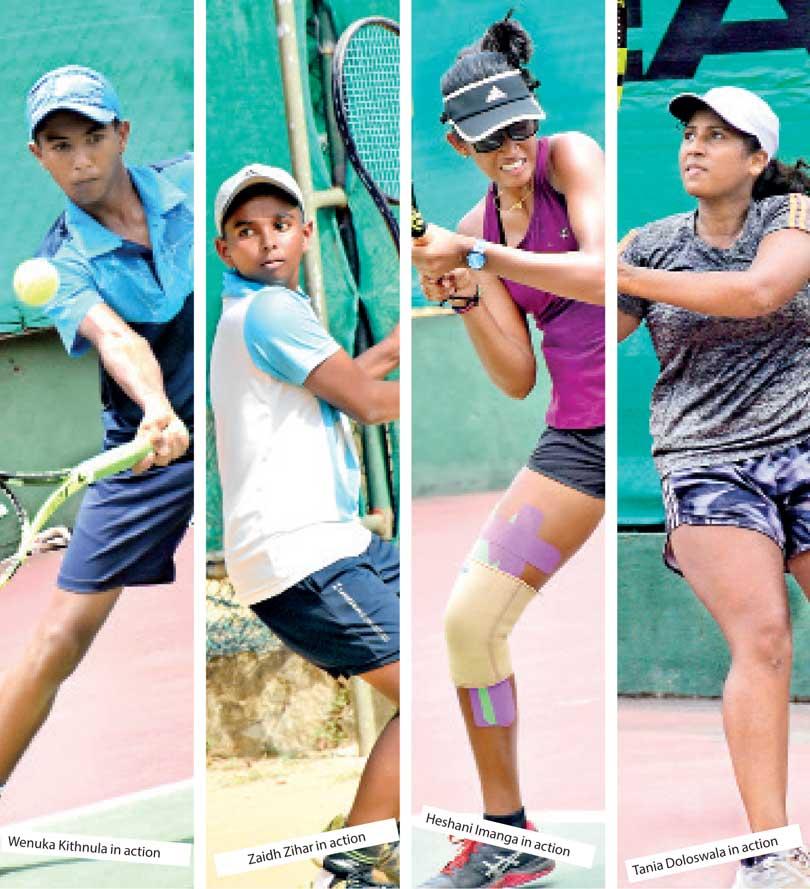 By M. Shamil Amit
Third seed Heshani Imanga emerged Girls' Under-14 Singles champion in the 104th National Tennis Championships when she recorded an easy 6-2, 7-5 win over the bottom seed Hasali Gajaba in the final encounter played at the SLTA Courts in Green Path, Colombo yesterday.

Meanwhile, top seed Zaidh Zihar and the fifth seed Wenuka Kithnula qualified to play in the Boys' Under-14 Singles final after they secured comfortable wins against Thilina Dissanayaka and Senul Herath in the semi-finals.

In the Girls' Under-16 Singles semi-finals, bottom seed Tania Doloswala and unseeded Oshini Herath qualifying to play in the final after recording wins over Tharani Alexander and Dewmini Warnasuriya respectively.
Results:
(Boys' U-14 Singles semi-finals): Zaidh Zihar beat Thilina Dissanayake 6-2, 6-2.
Wenuka Kithnula beat Senul Herath 6-1, 6-0.
(Girls' U-16 Singles semi-finals): Tania Doloswala beat Tharani Alexander 7-5, 6-2. Oshini Herath beat Dewmini Warnasuriya 6-1, 6-1.
(Girls' U-14 Singles final): Heshani Imanga beat Hasali Gajaba 6-2, 7-5.