---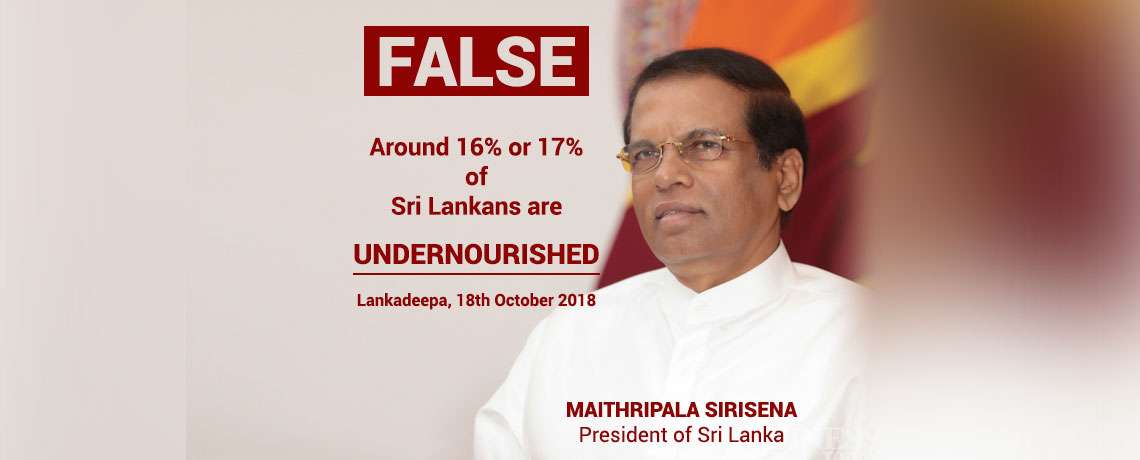 Around 16 or 17 Per Cent of Sri Lankans are undernourished - MAITHRIPALA SIRISENA, President of Sri Lanka
On 18 October 2018, Lankadeepa reported President Sirisena making the following statement:
Around 16 or 17 percent of Sri Lankans are undernourished.
The UN Food and Agriculture Organization defines undernourishment as "the proportion of the population whose dietary energy consumption is less than a pre-determined threshold," and expresses this figure as a three-year moving average.
Exhibit 1 shows this moving average of undernourishment in Sri Lanka since 2000. In the period 2015–2017, this figure was 10.9 percent. In fact, Sri Lanka's undernourishment has not been as high as the President's stated figure of 16-17 percent since 2008.
Therefore, we classify the president's statement as FALSE.