---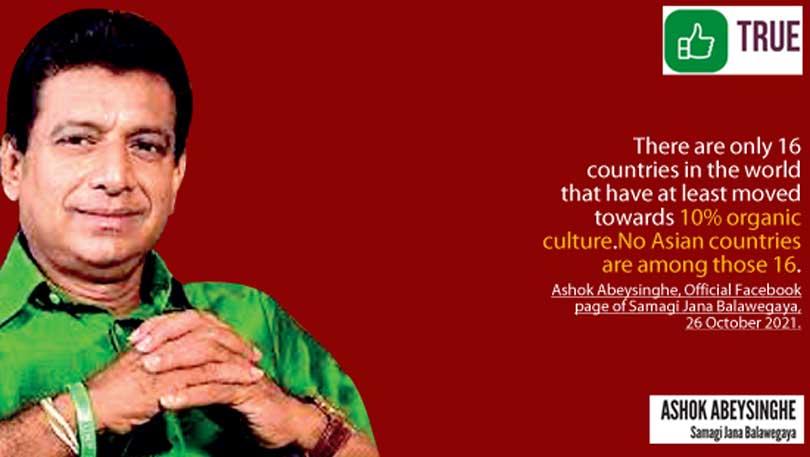 The MP's statement suggests that it is not feasible for Sri Lanka to move towards 100% organic agriculture in a short span of time.

To check the MP's claim, we referred to the 'The World of Organic Agriculture 2021 - Statistics and Emerging Trends' report published by the Research Institute of Organic Agriculture FiBL and IFOAM – Organics International. The report uses the definition of organic agriculture adopted by the International Federation of Organic Agriculture Movements (IFOAM) General Assembly in 2008, which is as follows: "Organic Agriculture is a production system that sustains the health of soils, ecosystems, and people. It relies on ecological processes, biodiversity and cycles adapted to local conditions, rather than the use of inputs with adverse effects..."

The data used in the report for organic agriculture represents all land that is under organic management, i.e., organic land that is already fully converted as well as land under conversion. As Exhibit 1 shows, only 16 countries have at least 10% of total agricultural land under organic management, and this list does not include any countries in the Asian region.

The report also estimates that the organic share for Sri Lanka in 2019 was 2.5% of total agricultural land, and that total extent of land under organic management declined by 8.7% from 77,169 ha to 70,436 ha from 2018 to 2019.
Therefore, based on the available statistics, we classify the MP's statement as TRUE.

*FactCheck.lk's verdict is based on the most recent information that is publicly accessible. As with every fact check, if new information becomes available, FactCheck.lk will revisit the assessment.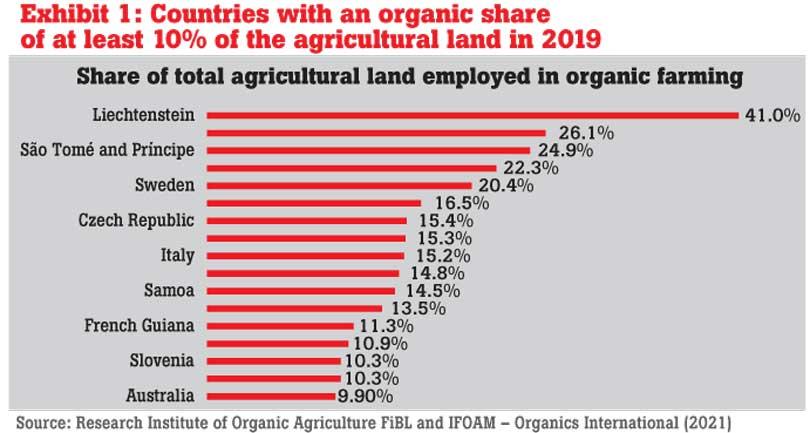 FactCheck is a platform run by Verité Research.
For comments, suggestions and feedback, please visit www.factcheck.lk.