Traditional medicine, like Kottamalli is absolutely fine, but in a controlled manner. You don't have to be drowning in it.
If someone has diabetes, this is the time to take your medicine on time!
There is no such medicine that you can take which will stop you from contracting COVID
THE MAJORITY OF PEOPLE WHO ARE UNVACCINATED NOW ARE THE ONES WHO ARE SEARCHING FOR A PREFERRED VACCINE
We encourage all feeding mothers to take the vaccine because there might be antibodies to the being given to the child through breast milk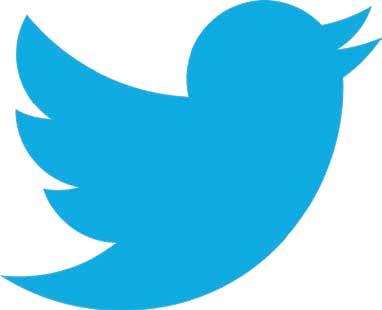 In a recent live discussion on fighting the Covid-19 pandemic hosted by Daily Mirror Twitter Spaces, Colombo Municipal Council's Regional Epidemiologist Dr. Dinu Guruge answered a series of important questions posed by audience members. Excerpts of the discussion:

Q What is the situation in Colombo like? Have any high risk areas been identified?

In Colombo there is no specific area as such. We are getting cases from all over the city of Colombo, and this time around since the Delta variant is out there, we have a high level of positivity among all the people. So, what we have seen is most of the population getting affected. Especially the middle aged population who ventured outdoors to work. The problem is that when one person goes out this way and gets affected the whole family ends up getting infected. That is the issue we have here.
Most people who got vaccinated develop symptoms but they don't go into complications, so that is why the vaccination programmes continue through the lockdown. At this point of time, there's a huge spread of cases, but we are trying to keep it at minimum. We are trying to keep people home quarantined or isolated, so that the situation doesn't get out of hand.

Q How much of Colombo's population remain unvaccinated?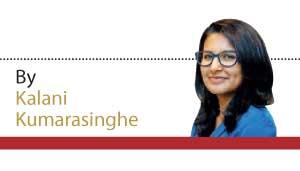 We estimate to have about 10,000 to 15,000 people in the city who have not still been vaccinated, who are above 60, while the above 30s group has mostly been covered, which is at around 85% which is a good number. But the unvaccinated are still vulnerable, which is why we are still seeing fatalities.

Q For persons with underlying conditions like diabetes, is there anything they can take prophylactically? (Medicine used to prevent disease)

As for preventive medicine, there's no such prophylactic medicine prescribed so far. But if you are a person who is taking multivitamins you can continue to do that and take vitamins like vitamin C.
If someone has diabetes, this is the time to take your medicine on time! Because uncontrolled diabetes and uncontrolled comorbidities, can be a huge complication when it comes to COVID-19. It can make things worse. So with regards to prophylactic medicine there is no such medicine that you can take which will stop you from contracting COVID. Even if someone is interested in traditional medicine, like Kottamalli that is absolutely fine. But, in a controlled manner. You don't have to be drowning in it.

Q Several drug names have been circulating as drugs that should be taken if a person has been exposed to Covid. Can these drugs be consumed by such people?

Of course these drugs are something that could be given to you while you're admitted to the hospital. It is not for people who have not even tested positive to be consuming. So let's not do that. The normal day to day preventive measures are more than enough.
If anyone decides on whatever the antiviral or the anti parasitic drugs, it should be a physician. It is not an over the counter medication that you can take. If any drug is needed for you that will be prescribed for you by a doctor.
We are forgetting the fact that most of the people recover well and that they don't go into lethal complications.

Q Can this virus be transmitted through food?

Let's say a person who is COVID positive handled food , there is a possibility where droplets can get deposited in the food particles, the wrappings or casings. This can transfer to your system when a person touches these things, or by consuming infected food particles though they won't realize it.
So because of this, yes, there is a chance that you can get infected through deliveries. But what I usually advise is if you get some groceries delivered just try to keep them out for about one hour or so. Spray with a little bit of sanitizer to the outer parts of the packages, and they take it inside.

Q There are some refusing the vaccines that are available to them. How common is this problem?

The majority of people right now the people who are unvaccinated now are the ones who are searching for a preferred vaccine. We are trying to hunt down the people who were left behind through mobile vaccination programmes.
Your doctor would have advised you to try and get a specific vaccine. But that was the case three or four months ago when there was no threat of the disease of the spread of this scale.
Any doctor would have said that if you have an access to Pfizer vaccines for example, to try and get that. But that does not mean the only vaccination that you should go for is the Pfizer. Some people with comorbidities, or people who are planning to travel next year or the year after, they are waiting only for a specific targeted vaccine. At this point of time is not a good idea at all.
It takes a lot of time to convince these people to get the vaccination that is available right now. I must stress that this is not the time to negotiate.
Even if you have travel plans, that's alright. But just get what is available to you and after a few months you might be able to get the booster shot from your preferred vaccine, which may help you to get into the country you plan to travel.
Right now your travel plans should not come first, because as it is most countries have restricted travel from Sri Lanka because of our death rates. Your health is more important.

Q What are the risks for people with allergies?

People who have allergies may have been advised by doctors to get Pfizer or Moderna or AstraZeneca vaccines. But we should note that we have seen more allergic reactions with Pfizer and AstraZeneca. So if you have allergies, there is no contraindication to get the Sinopharm vaccine as it has less side effects.

Q What about cancer patients?

Cancer patients and all the other patients who are on immunosuppressive drugs, I know your physicians would have advised you to get the Pfizer vaccine or some other vaccine. But if it is not available for you right now, it is not harmful for you to get the Sinopharm vaccine. Actually it might save your life. Check you're your physician or doctor and ask them, because I'm sure they would advise you the same way that I do.

Q Breastfeeding mothers are reluctant to take the vaccine. Is there any risk?

All feeding mothers can take the vaccination and after taking the vaccine they can go and feed their child also. There is no problem in taking whatever the vaccine which is available. We encourage all feeding mothers to take the vaccine because there might be antibodies to the being given to the child through breast milk. So it's very good that they get the vaccine.


The writer can be contacted @KalaniWrites on Twitter and via email: kalaniwrites@gmail.com