This political authority who won a Diyawanna seat for the first time through a demonstration of his patriotic fervor got egg on his face recently when it came to light that he had gone out of his way to oblige the fair mate of a well-known 'birthday party couple'.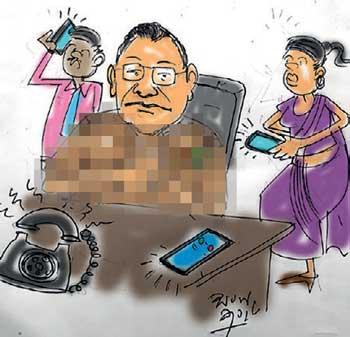 Meanwhile, this politico had received a threat to his reputation from an unexpected quarter: a group of his old buddies had reportedly released to the social media some compromising pictures in a bid to throw mud at him.

The political authority is said to be highly disconcerted over the betrayal of his one-time buddies who once, according to him, had treated him like 'the pet pigeon in the royal palace'.