Govt. trying its best to pass new laws required to hold PC polls soon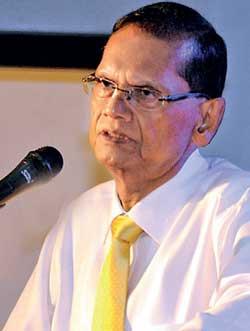 By Ajith Siriwardana and Yohan Perera
Claiming that the previous Government intentionally and tactfully postponed the Provincial Council election, Foreign Minister G.L. Peiris said yesterday the Government was trying its best to pass new laws required to hold the PC polls soon.

He told Parliament that the Attorney General had observed that the PC polls could not be held without passing a new law.

Clarifying on matters raised by TNA MP Selvam Adaikkalanathan on PC polls, the Minister said the previous Government abolished the Provincial Councils Act without replacing it with a new one.
"They, later on, argued that the elections could not be held without an agreement on the electoral system," he said.
He said the committee headed by Minister Dinesh Gunawardena was working tirelessly to present a new act in Parliament. "The committee meets twice a week. They are working tirelessly. We are doing our best to introduce the new act and hold the PC polls," he said.
The previous Government abolished the Provincial Councils Act without replacing it with a new one