I was surprised to find that unlike the previous times when I delivered my babies, my husband wasn't' allowed to visit me in the ward
My wife and I don't feel very confident that we are doing things right. When we imagined having our first child, we thought we could rely on our family's support
I used to be on my feet a lot before the work from home regulations came. Now all I do is just sit in front of my computer and stare at it all day
The level of psychological conditions like stress and anxiety have increased in pregnant women during this period of uncertainty
Receiving both doses of the vaccine is considered the safest and most effective way of protecting the mother and the newborn baby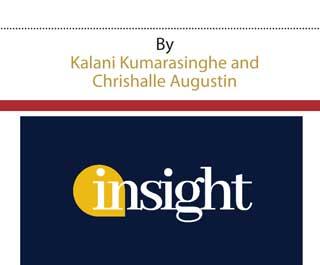 For most women, pregnancy is considered an important, delightful yet completely stressful period in life. The arrival of a new family member is not just a new experience for the woman bearing a child, but also for the other family members. The last thing a family would want to go through therefore, is the added stress of a raging pandemic at their doorstep.

For hundreds of expectant and new mothers, pregnancy and childbirth are nothing short of challenging due to the COVID-19 pandemic. With many new lifestyle changes for the expectant mother, now comes an added layer of scrutiny and vigilance.

Nikita was four months pregnant when the first lockdown took place in March 2020. She recalled that it was an extremely stressful time as she was already diagnosed with high blood pressure before her pregnancy. Although the condition is fairly common it can impose certain risks when it comes to pregnancy, which added to her worries.
Nikita was a mother of two children.The concerns related to pregnancy and childbirth were not new to her. "I certainly felt stressed most of the time,"she recalled. With the strict curfew imposed in early 2020, she was also afraid to step out of her residence, and was sometimes unable to meet her family and friends for support.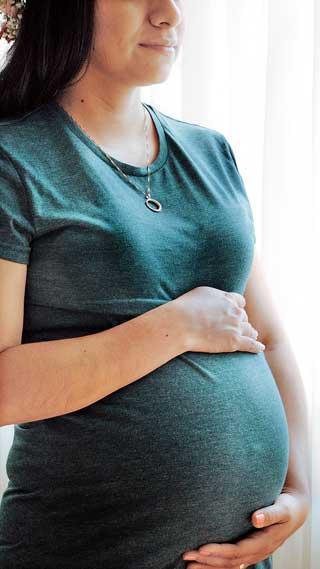 To make matters worse, Nikita was hospitalised twice due to complications from her high blood pressure condition. "Once I was discharged, the visiting midwives took care of me. I was at home all day, every day. My husband went out for all our needs, be it groceries or any other needs of our children." But the young couple found it increasingly difficult to manage, what with a pregnancy, health complications and two young children to take care of in the midst of a lockdown. "It was very very difficult, but we somehow managed," they said.

In August 2020, the young family welcomed their third child. Nikita experienced a safe childbirth and the mother and baby were both given a clean bill of health. But they were still in the middle of a pandemic, and Nikita soon found out that this time, everything was somehow different. "I was surprised to find that unlike the previous times when I delivered my babies, my husband wasn't' allowed to visit me in the ward. Of course this was to keep myself and my newborn, safe from germs that my spouse could carry in. Still I felt a bit emotional," Nikita said.

"Not just before but after my baby was born, my entire family had to go through a tough time, especially with the massive changes that came with Covid-19," she added.

"We don't know if we are doing anything right"
The arrival of a child whether it is your first or fourth, is trying time for any new family. As most parents would agree, the birth of every child is different, in terms of experience. Yet, the Covid-19 pandemic has been an equaliser of sorts for some of these young families.

When families are unable to proceed with their expected routine, it can often feel like a lonely journey. "I was relying on my mother to come and help us when the baby comes," one 32-year-old expectant father said. "But with the pandemic I don't want my mother to be at risk either. The plan was for our mothers to come here as often as they could to help us, but now we don't want to go ahead with that anymore. Our parents are old, and they need protection too. I don't feel comfortable asking them to travel right now," he added.

He said that it feels like a less hopeful journey than they imagined. "My wife and I don't feel very confident that we are doing things right. When we imagined having our first child, we thought we could rely on our family's support. We are both very close to our families and it feels as if the pandemic robbed us of precious time with our families during this very important period of our lives," the father-to-be said.

Some of the most common questions which concern pregnant women during the pandemic are as follows:
Are pregnant women at higher risk from COVID-19?
Can COVID-19 be passed from a woman to her unborn baby?
Can pregnant women get vaccinated against COVID-19?
Can the mother or other family members touch or hold the newborn baby?
Numerous health workers and organisations have brought up solutions to these concerns. Yet there is much hesitation when it comes to practising these as some mothers are unsure and unsatisfied in practicing these new measures.

The WHO (World Health Organisation) has declared that there's no evidence to say that pregnant women are at higher risk than the general population. However pregnant women are asked to limit close contact with outsiders to prevent micro germs entering their body.

To date there is no evidence that an active virus was found in samples of fluid around the baby, womb or breast milk. As an additional layer of precaution mothers are instructed to be clean whenever they come to contact with the baby, especially during breast-feeding. It is also advised that family members use a face mask whenever they are around the baby. Anyhow it is crucial for pregnant women to practise proper health measures as a woman's immune system undergoes changes during pregnancy, which has to be protected from the currently spreading disease.

As one new mother shared, she is constantly checking herself to see if she is clean enough. "Sometimes I feel so overwhelmed. But I feel like I have to do my best to keep the baby away from the virus. So it's a never-ending list of checks for me."

"We've had arguments over stocking baby formula"
Apart from all the physical alterations, the level of psychological conditions like stress and anxiety have increased in pregnant women during this period of uncertainty. Just as the current situation of this pandemic is new and horrifying to all of us; so it is with mothers struggling to adapt to new routines due to the inability or uncertainty about the effectiveness of the currently available treatments, storing up essentials, and visiting outside.

Researchers state that the percentage of pregnant women going through negative physical and psychological issues have increased with the pandemic. Physical needs and emotional satisfaction being failed to fulfill are the leading categories which includes different incidents that occur related to pregnancy these days.

"Our baby is five months old, just a month away from feeding her solids. I think we managed really well with the pandemic. We are quite proud of ourselves for not breaking down. But just as we thought we have a routine figured out, there were shortages of goods. My wife and I got into several arguments, just trying to find baby formula," Shanuka, another new father said.

Similar to this young family, there have been many other accounts of how the pandemic and its effects have created chaos in families that have already had childbirth experiences. However, young families who are facing difficulties have adapted better, some studies found. Nevertheless the lack of experience, knowledge, and emotional support have mainly caused discomfort for young families.

"A baby bump that nobody saw"
An expectant mother who is already in her second trimester shared that the pandemic pregnancy is everything she imagined it would be. "I really imagined it to be tough and unlike anything else I have been through. And that is true. I used to be on my feet a lot before the work from home regulations came. Now all I do is just sit in front of my computer and stare at it all day," Narmatha, an academic who is currently formulating new syllabi said.

"It's tedious work, what I do now. And I hate staring at the laptop screen all day. All this sitting is giving me backaches which continue into the night. And after months of this routine, now I don't even feel like stretching my legs, even if I have the chance to. I've become so lazy. I know it's not good for me or my kid, but that is how things are right now," she added.

Another expectant mother said that she likes the pandemic for the time she has been given with her family. "I don't think we would have been together this much if not for the pandemic. I like how we have this privacy," she said. The downside to it however has been not being able to share the good news with friends. "Me and my partner used to be very outgoing. We meet our friends often. It's sad that we don't get to share this happy time with them. My friends tease me saying that I've got a baby bump that nobody saw. I'm very close to my delivery date now. So the next time I see them would probably be with a growing child in my arms," she said.

Meanwhile pregnant women are now forced to deal with a new kind of stress: vaccines. With so much information and misinformation out there, some women have been swayed over by arguments that vaccines are not safe for pregnant women. One of the key advices given by health officials to pregnant women is Health experts continuing to stress that vaccination is recommended during pregnancy, if you are cleared to be jabbed with the approval of the caring Obstetrician and Gynaeocologist. Moreover receiving both doses of the vaccine is considered the safest and most effective way of protecting the mother and the newborn baby.
(Names have been changed to protect identities)
---
If you are expecting a child or know someone who is, here are some useful tips
According to the Ministry of Health and Indigenous Medical Services, routine antenatal care has been limited to:
• Newly registered pregnant women
• Pregnant women who are over 32 weeks gestation.
• Pregnant women who are under 32 weeks gestation but with conditions as diabetes, heart disease, respiratory illness and mental health issues. Keeping mothers and their families safe
• Pregnant women are asked to avoid gatherings, travelling (especially in public transport) and stay home unless there's a critical need to seek medical care.
• It is necessary for pregnant women to make sure they are always within the safe and clean zone. Their home, surrounding area and family members must also be sure about following proper hygiene measures.
• Consuming meals and exercising on time should be prioritised. Engaging in leisure activities can contribute to hold up a peaceful and stable mindset. Yet this is advised to be done within the premises of the house.

• If COVID-19 symptoms such as cough, fever or difficulty in breathing occur in a pregnant mother it's necessary to immediately inform a Medical Health Officer without any delay.
• Constantly checking on the mental state of the pregnant woman is something crucial that has to be done by the family members. It has to be made sure that the pregnant mother is free from any sort of mental pressure like stress and anxiety. As pregnancy causes sensitivity to emotions, emotional support and encouragement should be given in order to remain optimistic and happy.