But further escalation should be prevented
People should adhere to health guidelines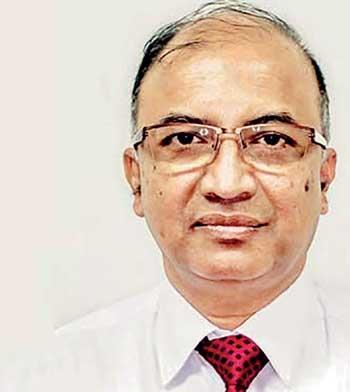 By Kelum Bandara
The health authorities can manage the present number of COVID-19 cases being reported despite a spike, but measures should be taken to prevent the further escalation the situation, an official said.
Deputy Director General of Health Services Dr. Hemantha Herath told Daily Mirror the Delta variant of the virus which is highly transmissible is found in the country, but the health authorities cannot establish whether it is linked to the high death toll without a study being done.

Dr. Herath said people should adhere to health precautions even if they were vaccinated.

"We can manage the situation with the current numbers. But, we should not allow the current situation to spin out of control. People should take serious note of the situation and help prevent the further rise of cases by strictly following health guidelines. Otherwise, we will be in trouble," he said.

Asked about Oxygen requirement, he said available stocks are sufficient at the moment.

"For the current number of patients, we have enough stocks. We should take every possible steps to prevent any further rise," he said.

The World Health Organisation (WHP) has recommended avoiding crowds, wearing a mask, keeping hands clean, spending more time outdoors and improving ventilation as precautions. Delta variant has been detected in 96 countries. The WHO says the variant is expected to spread further. Increased social mobility and relaxation and inappropriate use of public health social measures as some of the reasons for the spread.
Delta variant has been detected in 96 countries. The WHO says the variant is expected to spread further