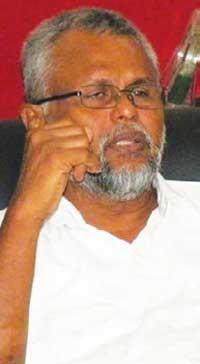 Fisheries Minister Douglas Devananda said he wondered why the law banning bottom trawling was not implemented during the time of the previous government against Indian fishermen who indulged in such unlawful practices in Sri Lankan waters.
The Minister said Tamil National Alliance (TNA) MP M.A. Sumanthiran boasts of initiating legislative work in this regard and extending support to the enactment of such a law at that time.

"It is questionable as to why the law was not implemented at that time against bottom trawling," Mr. Devananda said.

He made these remarks to the media after a ceremony

in Kilinochchi. He charged that the TNA was involved in a conspiracy to topple the current government for political ends. "Agitations have been organised by some TNA MPs with the participation of people from Mulaitivu to Point Pedro," he said.