Should accept what is good about the BRI and reject what is bad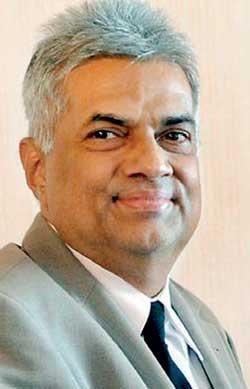 By Yohan Perera
Sri Lanka should accept the good aspects of China's Belt and Road Initiative (BRI) and reject the bad ones and maintain a balanced foreign policy, Former Prime Minister Ranil Wickremesinghe said yesterday.
Making his remarks during a webinar,,Wickremesinghe said Sri Lanka should maintain a good rapport with all countries. " We need to maintain a good relationship with India, China and Europe," he said . He said what is needed is not a common opposition alliance but a long term policy framework to revive the nation.
" We need a common set of policies which is protected by the constitution like in many other nations such as China, Japan and European nations,"

" Defeating the Rajapaksa dominated regime is one thing and setting up a steady policy framework to develop the nation is another matter. There is no point in defeating this regime if we cannot agree to a common policy framework. Lack of such a policy framework is the main reason for the fall of the Yahapalana government. Allies of that government could not even agree on providing tabs to school children. Therefore what is needed is a long term.policy framework protected by the constitution," Mr.Wickremesinghe said.