Construction of jogging track abutting Parakrama Samudra to go ahead
Government had allocated Rs. 2 billion from the budget for the construction of the tracks
The majority of them would be mainly in the vicinity of borders, reserves, lakes or locations, which did not have dust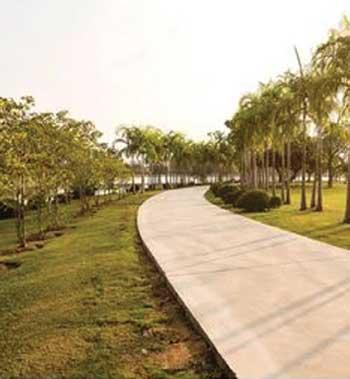 By Chaturanga Samarawickrama
The Urban Development Authority (UDA) yesterday said that the Authority had planned to construct 26 jogging tracks across the country by the end of this year.
UDA Director-General N.P.K. Ranaweera said the government had allocated Rs. 2 billion from the budget for the construction of the tracks.

The majority of them would be mainly in the vicinity of borders, reserves, lakes or locations, which did not have dust, he said.

"These jogging tracks should be made in dust-free locations for the people to do their physical exercises. Several organised groups have conducted protests against these jogging tracks without carrying out any study about the matter, " Mr. Ranaweera said.

However, the government and the UDA, have decided not to stop the construction of any jogging path, he said.
Meanwhile, the Director-General said the UDA had decided to continue with the controversial construction of the jogging track abutting the ancient Parakrama Samudra Tank in Polonnaruwa. He said the UDA had obtained the Engineers' recommendation for the construction of the jogging track.