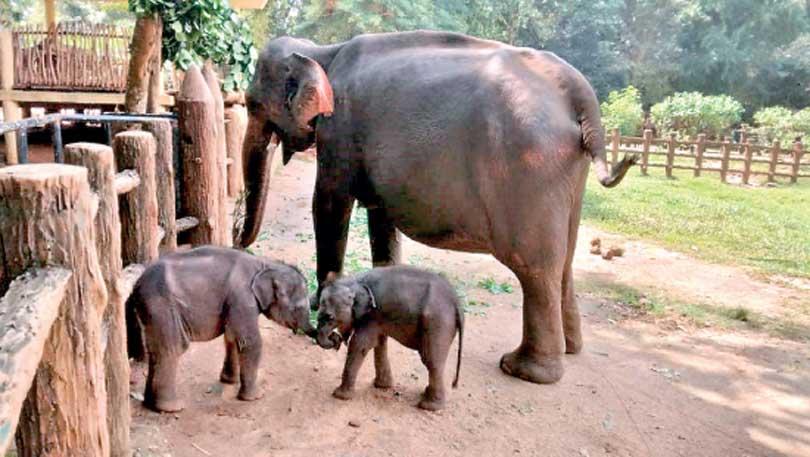 Calves are in good health despite being relatively small at birth
By Chaminda Jayalath
The elephant twins born in the Pinnawala Orphanage three months ago were kept on public display yesterday. The elephant named'Surangi' delivered two male calves in a rare twin birth.
Assistant Director of the Elephant Orphanage Mihiran Medawala told reporters that Surangi had not given birth to a calf for about six years until the twins were delivered on August 31, this year.

He said the calves were in good health despite being relatively small at birth. He said after three months, he provided the opportunity to the public to watch the twin calves. The Assistant Director said that three mahouts had been deployed to take care of the twins.

They are the first elephant twins born in captivity in Sri Lanka since 1941. Last year, twins were born in the wild.
They are the first elephant twins born in captivity in Sri Lanka since 1941