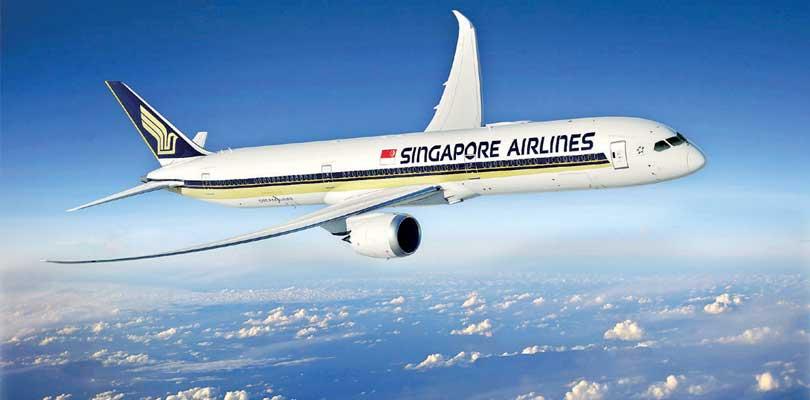 By T.K.G. Kapila
Singapore Airlines' Boeing 787-10 Dreamliner landed for the first time at the Bandaranaike International Airport (BIA) yesterday. The 787 entered service in October 2011 with the Japanese carrier All Nippon Airlines.

"The aircraft is going to engage in direct flights between BIA and Changi Airport in Singapore from today four days a week," Aitken Spence Company Managing Director Wasantha Kudaliyanage said.

Aitken Spence is the Sri Lankan agent for Singapore Airlines. The flights are scheduled on Sunday, Wednesday, Friday and Saturday.

The aircraft would be in service between BIA and Changi seven days a week from October.

The 787-10 Dreamliner is the latest member of the super-efficient 787 family.

Kudaliyanage said that Singapore Airlines, which has been providing continuous service for 53 years, is making a great contribution to improving Sri Lanka's tourism business as well as strengthening Sri Lanka's import and export trade through the use of this latest aircraft.
---
---