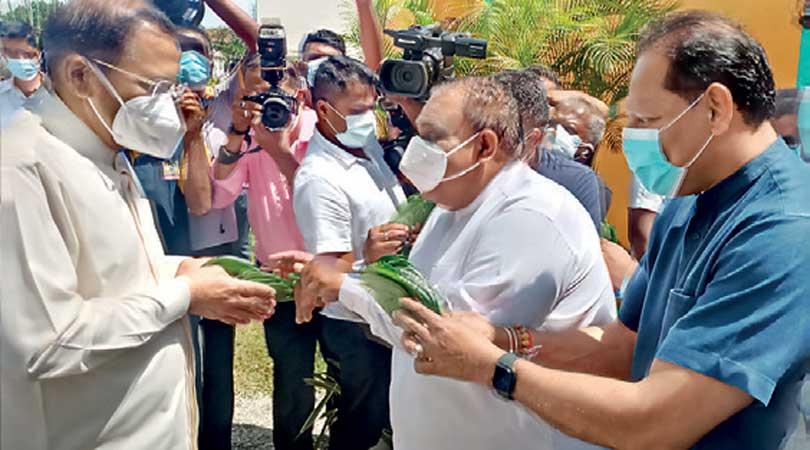 Steps taken to reorganise the party
By D. G. Sugathapala
Chairman of the Sri Lanka Freedom Party former President Maithripala Sirisena said yesterday his party had no intention to defect from the government. He told the media after addressing the Galle District conference of the SLFP that steps had been taken to reorganise the party, but it had not taken any decision to quit the government.
Commenting on the party's stance on Kotelawala Defence University Bill, he said a committee had been appointed to recommend steps to be taken and that the party would depend on its recommendations.
Senior Vice Chairman of the SLFP and Galle District Parliamentarian Shan Wijeyalal De Silva said the SLFP had faced many a setback for the last 70 years of its history, but its forward march was not deterred.

National Organiser of the SLFP Duminda Dissanayake, General Secretary Dayasiri Jayasekara, Minister Mahinda Amaraweera, Parliamentarian Suren Raghavan, the party organisers, representatives of electoral organisers were present at the occasion.
SLFP had faced many a setback for the last 70 years