Says it will enable SL to obtain electricity during operational maintenance and droughts
Can export excess generation to India
Proposed digital connectivity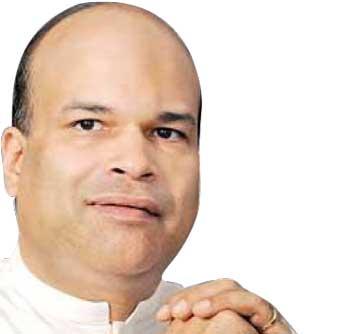 By Kelum Bandara
Sri Lankan High Commissioner-designate to India Milinda Moragoda, in his blueprint for fostering bilateral ties with India, has proposed electrical grid connectivity between the two countries, highlighting that it would be mutually beneficial.

In his 27-page Integrated Country Strategy (ICS) for Sri Lanka Diplomatic Missions in India for 2021/2023, he outlines the importance of connectivity between the two countries. The report, handed over to President Gotabaya Rajapaksa, says grid connectivity would enable Sri Lanka to obtain electricity during operational maintenance and droughts, and also to export excess generation to India. The report also says it will also allow greater space for renewables.

Digital connectivity between Sri Lanka and India is another proposal in the roadmap. The blueprint says Sri Lanka has reportedly underutilised potential for E-Commerce platforms, E-payment gateways, and more PPP activity in this area can spur a surge of business beneficial to both countries, especially in the post-Covid scenario.
The report highlights that India and Sri Lanka have sought to collaborate on a series of major economic development projects in Sri Lanka, including the West Container Terminal of the Colombo Port, the Trincomalee Oil Tank Farm, projects of cooperation in the power sector, Indian projects that fall under development cooperation and lines of credit, as well as financial cooperation.

Asserting that these economic development projects are important to foster relations, the Sri Lankan envoy says there is also a need to transcend this transactional approach.

"Given this backdrop, the overarching goal of the Diplomatic Representations of Sri Lanka in India should be to contribute to the process of continuously maintaining the momentum of the existing partnership, by creating multi-faceted platforms for strategic level dialogue and cooperation, with the ultimate objective being the elevation of the partnership to a special relationship; one marked by interdependence, mutual respect and affection," he says in his report.

The elevation of bilateral relationship to special partnership, the expansion of Sri Lanka's footprint in India and regular top-level visits and exchanges are among the others envisaged in the report.
Asserting that these economic development projects are important to foster relations, the Sri Lankan envoy says there is also a need to transcend this transactional approach