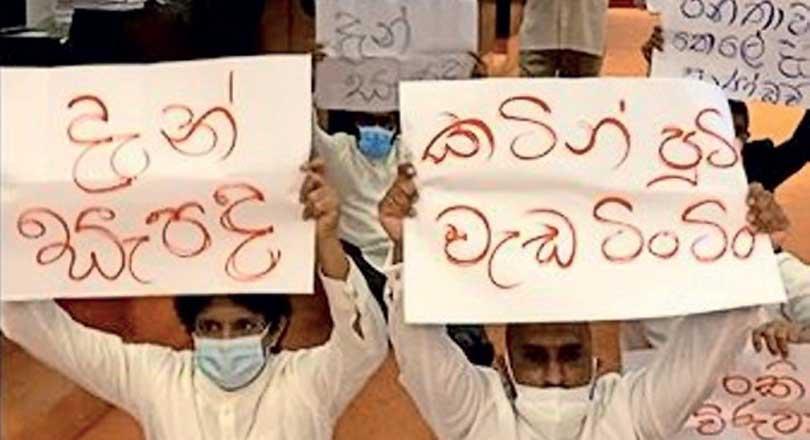 Placards read various slogans such as 'Den Sepada...?!!!'(Are you happy now?)
By Yohan Perera and Ajith Siriwardana
Parliament went into an uproar yesterday when the SJB MP's staged a protest against the recent fuel price hike.
SJB MP's held placards and shouted slogans during the oral question session. " Diyavu Diyavu Sahana Diyavu ( Give give concessions) the SJB MPs shouted holding placards.

Placards read various slogans such as 'Den Sapada'( are you happy?), reduce petrol, reduce diesel prices.
Later the MPs came into the well and marched around it. Later a few MPs started speaking. Minister of Health Pavithra Wanniarachchi began to make a statement on the pandemic situation.

Speaker Mahinda Yapa Abeywardene then questioned whether the MPs would raise oral questions , however the MPs carried out their protests. The protest ended around 11 am.