CEB did not discontinue power supply due to unsettled bills
Did not charge a levy for outstanding bills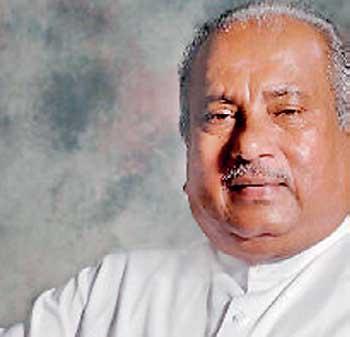 By Ajith Siriwardana
Claiming that the Ceylon Electricity Board (CEB) was in a deep financial crisis due to the defaulted electricity tariffs, Power and Energy Minister Gamini Lokuge said yesterday the CEB is no longer in a position to extend the relief period granted to its consumers to pay the electricity bills.
He told reporters that there was an outstanding amount of a staggering Rs. 44 billion due to defaulted bills by now.
The Minister said CEB should receive Rs. 44 million monthly as electricity tariffs and added that the tariffs for the last month and this month had not been received so far.

"The CEB is in a financial crisis now. We have not received electricity bill payments for last month and this month so far. The CEB should receive Rs. 44 million monthly. A total of Rs. 44 billion is outstanding by now," he said.
He said the CEB did not discontinue power supply due to unsettled bills last month and added that power supplies would not be disconnected this month as well.

"We did not charge a levy for outstanding bills. The issue is those who can afford to pay the bills have also defaulted them. We are not in a position to provide relief anymore," he said.
The CEB is in a financial crisis now. We have not received electricity bill payments for last month and this month so far