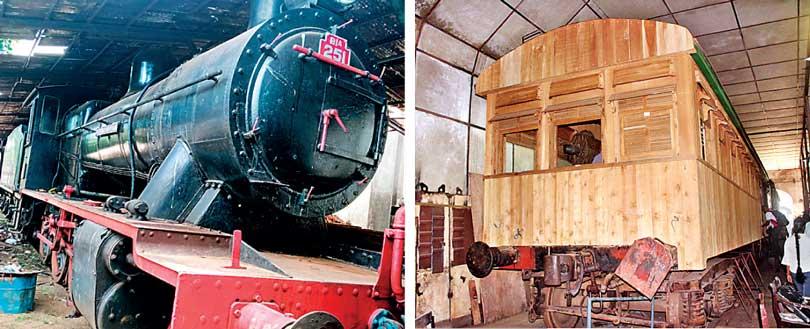 Trains with steam engines will be operated with a view to boost tourism
By Reka Tharangani
The Railways Department has planned to operate several trains worked by steam engines reminiscent of the past.
The first of them will operate from Colombo to Ambepussa which had been the destination of the historic inaugural journey of the Sri Lanka's train service operated by the then Ceylon Government Railways (CGR).

General Manager of Railways Dhammika Jayasunara said yesterday that the department decided to operate trains with steam engines particularly as a tourist attraction.in view of the steps now being taken to boost tourism.
The GMR said the department was still in possession of three steam engines of B1 and B2 models in serviceable conditions and that wooden paneled passenger compartments, similar to those of the old trains were now being turned out at the Ratamalana Railway Workshop under the supervision of the Superintending Engineer (Projects) . He was hopeful that the steam engine trains would revoke their nostalgic memories of the olden times.
He said the trains would be named after British Governors in Ceylon, just as in the past.