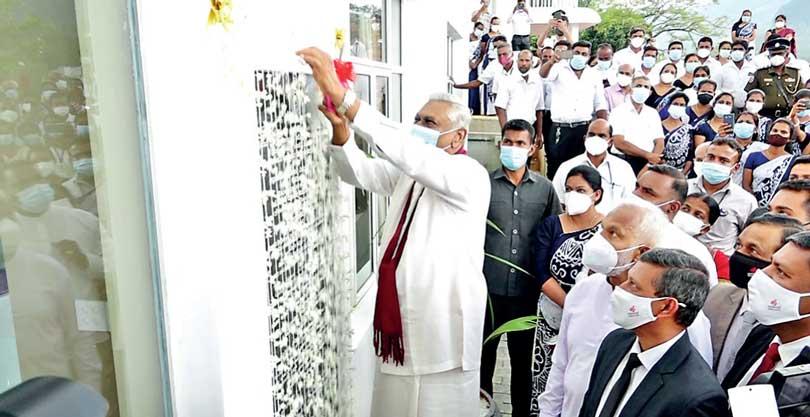 "A programme to restore 5,000 out of 40,000 reservoirs has been implemented and restoring 1,500 of them have already been completed"
Power generated through this project would be added to the national grid
By Shane Seneviratne
Minister of Irrigation, State Defence, Disaster Management and Home Affairs Chamal Rajapaksa said a gigantic project to install floating solar panels in the Mahaweli reservoirs including Victoria and Randenigala to generate power would be implemented soon.
Addressing a gathering at the Delthota Divisional Secretariat yesterday he said the power generated through this project would be added to the national grid and that the ratio of evaporation in the reservoir reduced to the barest minimum.

"A programme to restore 5,000 out of 40,000 reservoirs has been implemented and restoring 1,500 of them have already been completed. This would boost the rural economy and provide drinking water. Several other projects to help rural entrepreneurs, to establish factories at rural level are among several other projects planned by the ministry. The programme to cultivate locally several food crops that had been imported in large quantities has been a success," he further said.

District Parliamentarians Udayana Kirindigoda, Wasantha Yapabandara and several senior officials were present at the occasion.
The ratio of evaporation in the reservoir to be reduced to the barest minimum