Poultry farmers were compelled to increase the price of an egg due to the increase in prices of grain which is required to feed poultry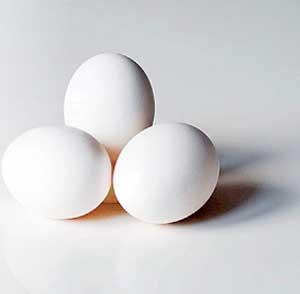 By Chaturanga Samarawickrama
Due to the sharp increase in prices of poultry food and other materials required to increase egg production, the selling price of an egg has been increased from Rs. 20 to Rs.21 in the market, the All Island Poultry Association of Sri Lanka (AIPASL) President Sarath Rathnayake said.
He said most poultry farmers were compelled to increase the price of an egg due to the increase in prices of grain which is required to feed poultry.

The government used to import the required maize as animal feed. But owing to the present crisis, the government no longer imports them.

The All Island Egg Producers Association (AIEPA) today warned that the poultry industry would collapse due to the increase in the cost of materials for egg production.

Meanwhile, All Island Egg Producers Association (AIEPA) Treasurer Wijeya Alwis told Daily Mirror that the local price of a kg of maize is sold at Rs.100 and one kg of soya beans is at Rs.170 in Colombo. With the current prices, it will cost about Rs.100-105 to manufacture one kg of animal feed.
The North Western Province accounts for 70% of total egg production in the country. If the production stops, it will affect the related industries too, he added.