No one should have doubts on Sri Lanka's ability to prevent any untoward health mishap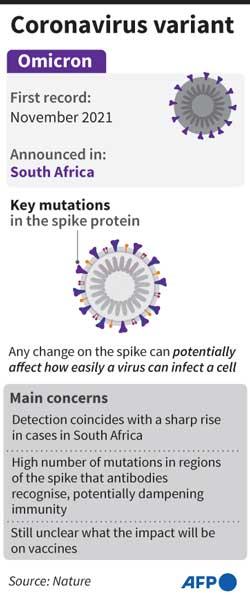 By Sandun A. Jayasekera
Co-Cabinet spokesman, Plantation Minister Dr. Ramesh Pathirana ruled out the possibility of a countrywide lockdown during the coming festive season to prevent the new and highly contagious Covid 19 variant 'Omicron' entering the country.
The people must not get frightened unnecessarily but at the same time you must be determined and extremely careful to follow health guidelines and security protocol to the letter, in particular when you go out," he emphasised.

In response to a query raised by the media, at the weekly post cabinet news briefing, Minister Dr. Pathirana said the government has banned tourist arrivals from a number of South African countries including South Africa where the new variant Omicron originated and all entry points have been put on alert.

"We have the resources, hospitals, emergency services, medicine and all other infrastructure to take care of any traveller, if and when he or she enters the country with any virus or disease. Therefore, no one should have doubts on Sri Lanka's ability to prevent any untoward health mishap. What is essential is that we must all be on the alert all the time to protect ourselves from the Covid 19 pandemic," he stressed.

Minister Dr. Pathirana said Sri Lanka has made a steady progress in containing the threat of the pandemic in comparison to many other countries with over 70% with full immunisation, 90% of the population with a single jab and nearly 5% having the booster.