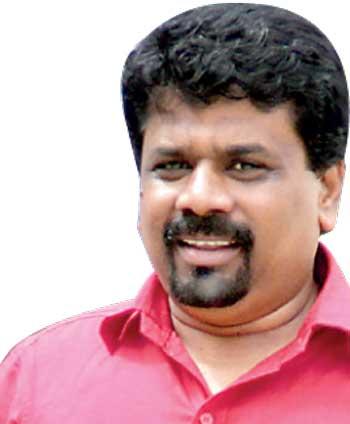 By Ajith Siriwardana and Yohan Perera
Claiming that the Minister-in-charge of the police or the police chief had no right to determine the fate of criminals, National Peoples' Power (NPP) MP Anura Kumara Dissanayake said yesterday police should stop the killing of suspects in police custody.

He told Parliament that the law should be implemented against the suspects arrested by the police through the relevant institutions.

"How can the Minister or the Police Chief determine whether a criminal lives or not? What right do they have to do so? It is a drama about killing suspects in police custody claiming that they fired back at police officials while being taken out to find hidden weapons.
How will you believe these stories," he said. Speaking during the committee stage debate of the Defence Ministry, the MP said soldiers of the security forces had been assigned for private duties and added that such acts should be stopped and the dignity of the security forces should be ensured.

He also said an independent investigation could not be expected into the involvement of two Ministry Secretaries in the digging of gold buried during the war by the LTTE in the Puthukudirippu area.

"The Public Security Minister said the CID is investigating the incident. We cannot expect an independent probe as the CID was under the Public Security Minister whose coordinating secretary was involved in the incident," he said.