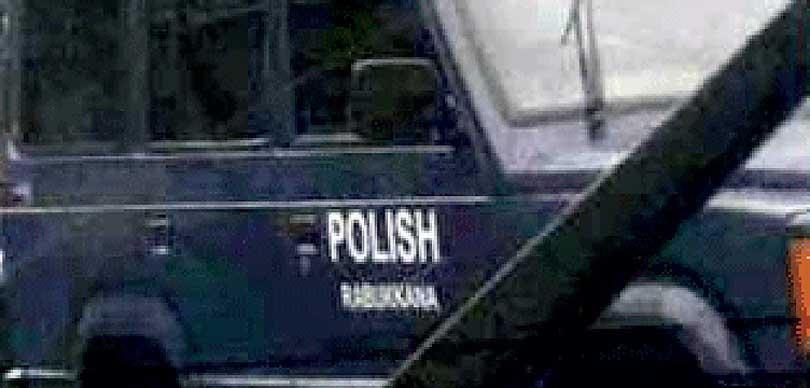 By Darshana Sanjeewa Balasuriya
Police today clarified about images being widely circulated on social media claiming that a Jeep issued to the Sri Lanka Police was running on the road displaying the words 'POLISH, RABUKKANA' painted on one of the doors of the vehicle.
Police said the Jeep did not belong to the Rambukkana Police Station or to the Sri Lanka Police.
It was learnt that a man running a car sale business at Wariyapola had been travelling in his own Jeep to mislead the public.

Accordingly, the Rambukkana Police had arrested the man along with his Jeep at Wariyapola on April 10, 2021 and handed over to the Wariyapola Police Station.

The man was produced before the Wariyapola Magistrate on April 11, 2021 and detained for 48 hours. However, he was released on bail on April 13, 2021. Police said a photo of the incident that took place about three months ago had surfaced once again on social media these days.